SITE MENU
/
This Article Content
ROBERT C. STERN, illustrated by DON GREER and RON VOLSTAD
SS ARMOR. A Pictorial History of the Armored Formations of the Waffen-SS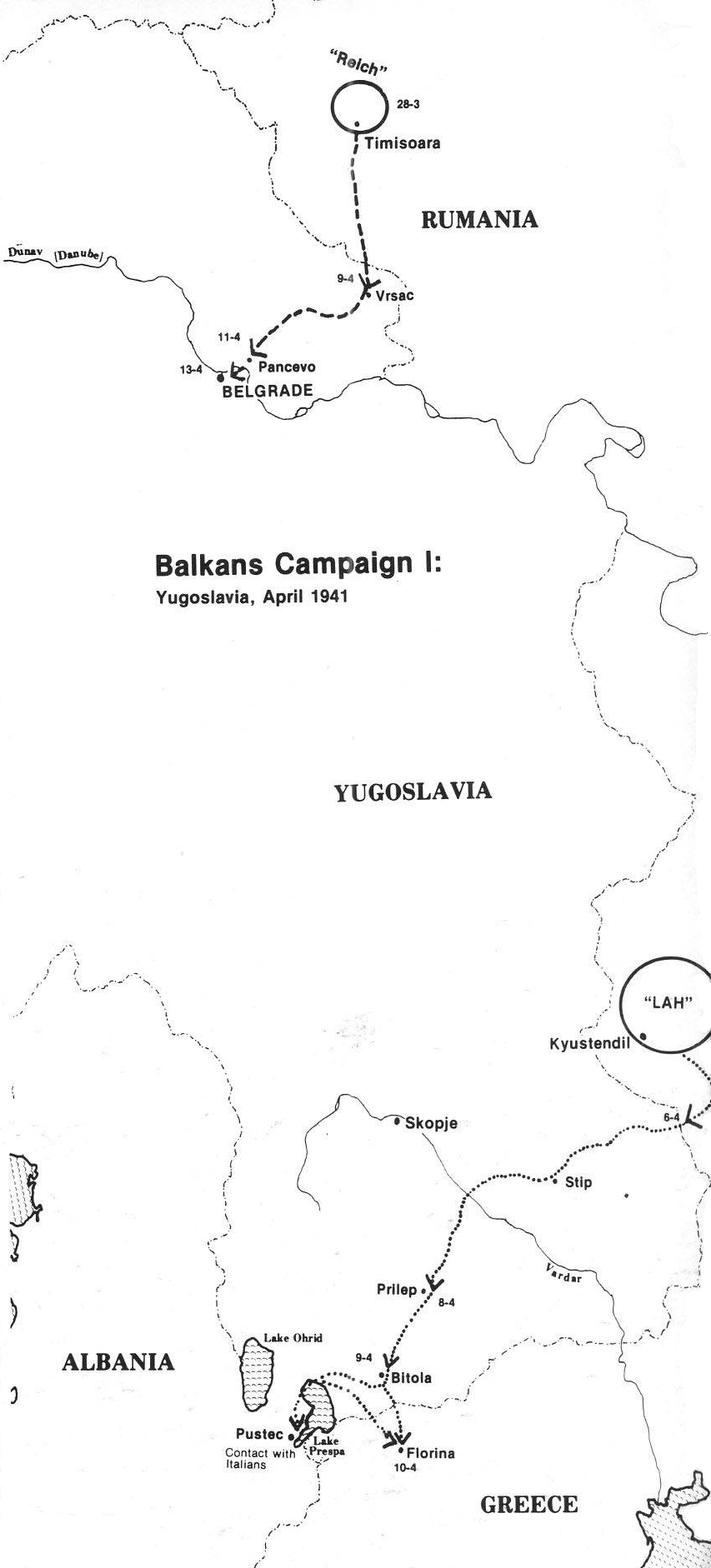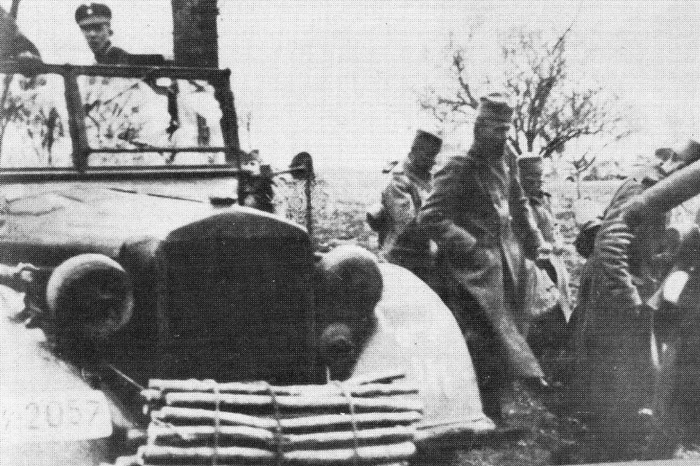 One of Reich's original vehicles [as can be ascertained from the four-digit license number], a Kfz 15 Horch, is being passed by a column of Yugoslav prisoners during that division's brief participation in the Balkan Campaign. Of note is the small bundle of sticks tied to the front bumper in case mud is encountered.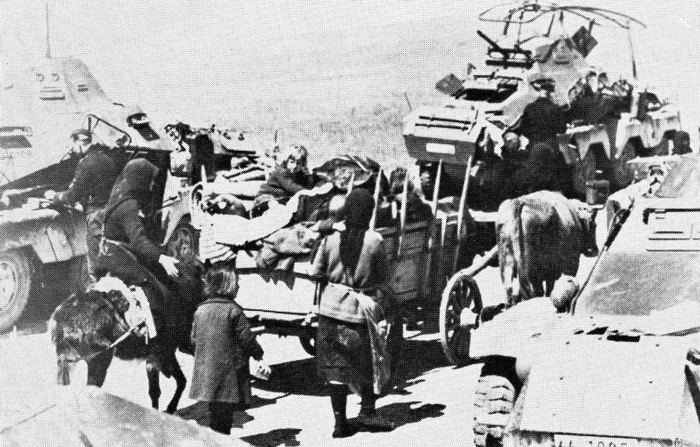 Three recon vehicles of Leibstandarte are seen here on a road in Greece, being passed by civilians moving in the opposite direction. To the left is "Laforce", the same SdKfz 231 eight wheel armored car previously seen in Prague. Behind it is an SdKfz 232 radio car, and in the foreground an SdKfz 221 with the "field-fit" spaced armor. [National Archives]


Seen at Patras, having crossed over to the Peloponnesus, a line up of LAH motorcycles passes a group of Greek civilians. These vehicles carry the vertical White shield and key marking that developed from the previous Black and White emblem.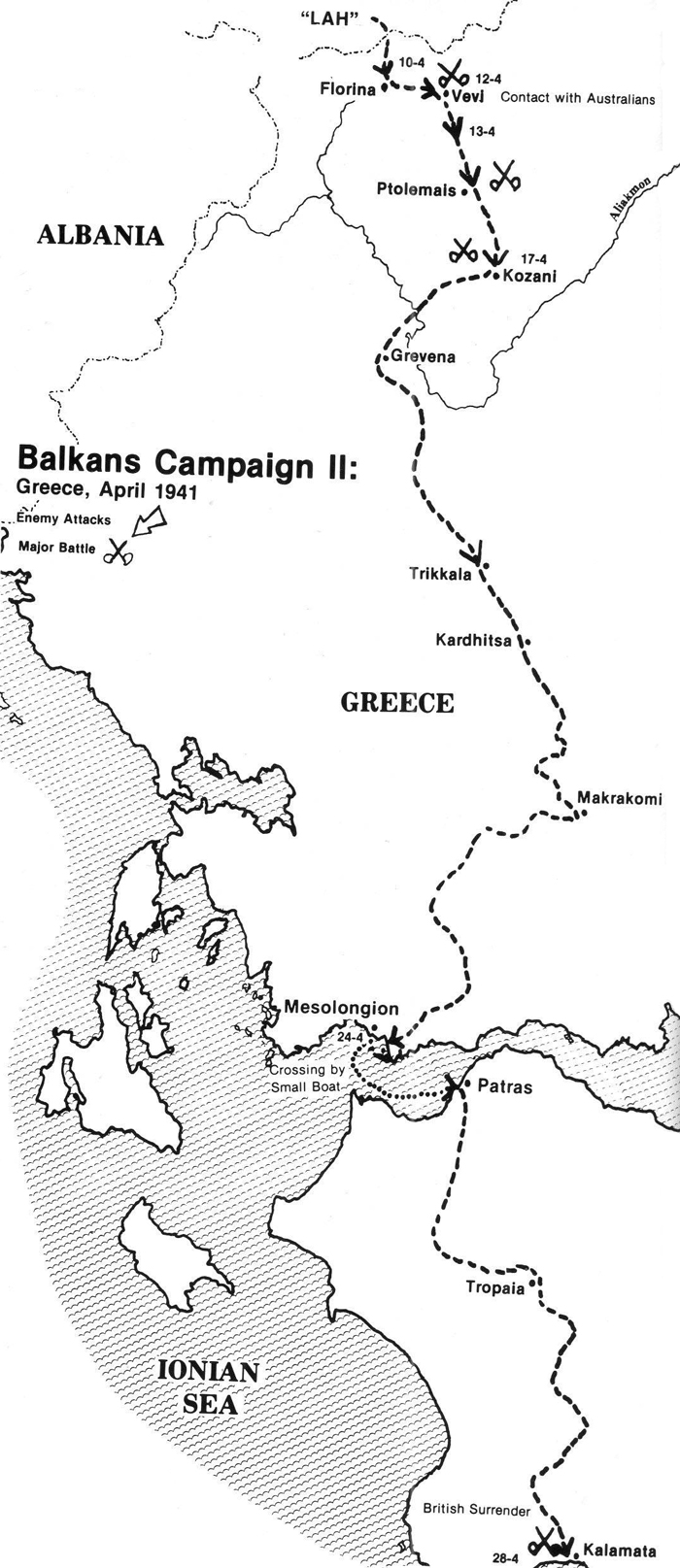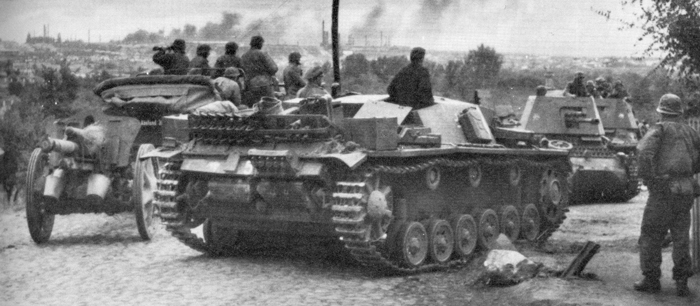 Two shots of LAH armor during Barbarossa, the invasion of Russia.
The StuG-Abt pauses outside Mariupol in Southern Russia. PzJg Is have been added to give the armored unit some anti-tank capability. Note that all three visible armored vehicles carry the same dog's head insignia of the StuG-Abt., first seen in France.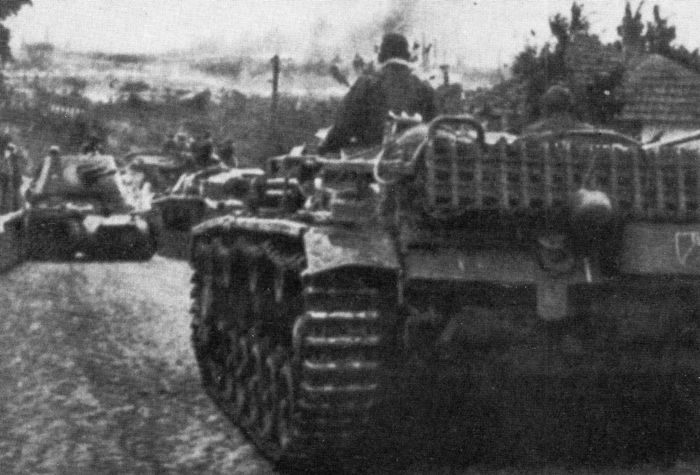 Another shot from the same roll shows the next vehicle, displaying a nearly obscured outline cross, vehicle number and shield and key insignia. Note the shield now has the characteristic "cutout" in the upper right corner.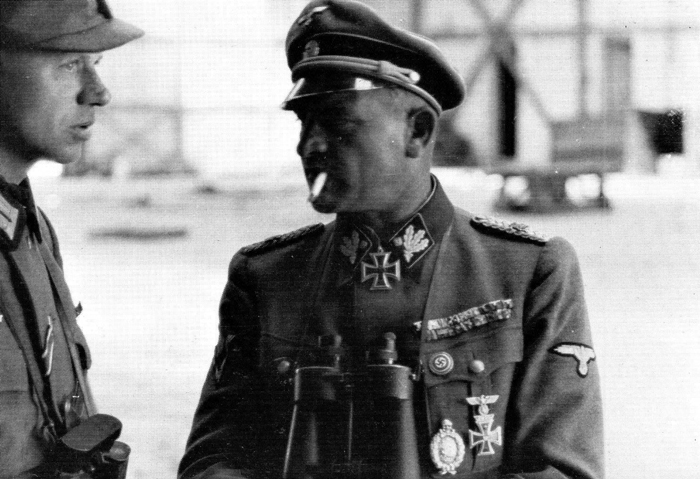 "Sepp" Dietrich, the legendary [and notorious] commander of Leibstandarte is seen here in full dress, carrying the rank of SS-Obergruppenführer, early in the Russian Campaign. [Bundesarchiv]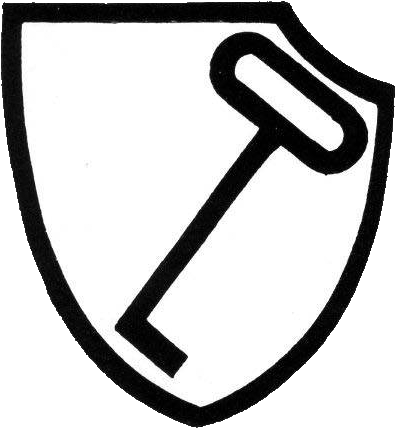 LAH

/ page 6 from 31 /

mobile version of the page
We have much more interesting information on this site.
Click MENU to check it out!
∎ cartalana.com© 2013-2020 ∎ mailto: koshka@cartalana.org