SITE MENU
/
This Article Content
ROBERT C. STERN, illustrated by DON GREER and RON VOLSTAD
SS ARMOR. A Pictorial History of the Armored Formations of the Waffen-SS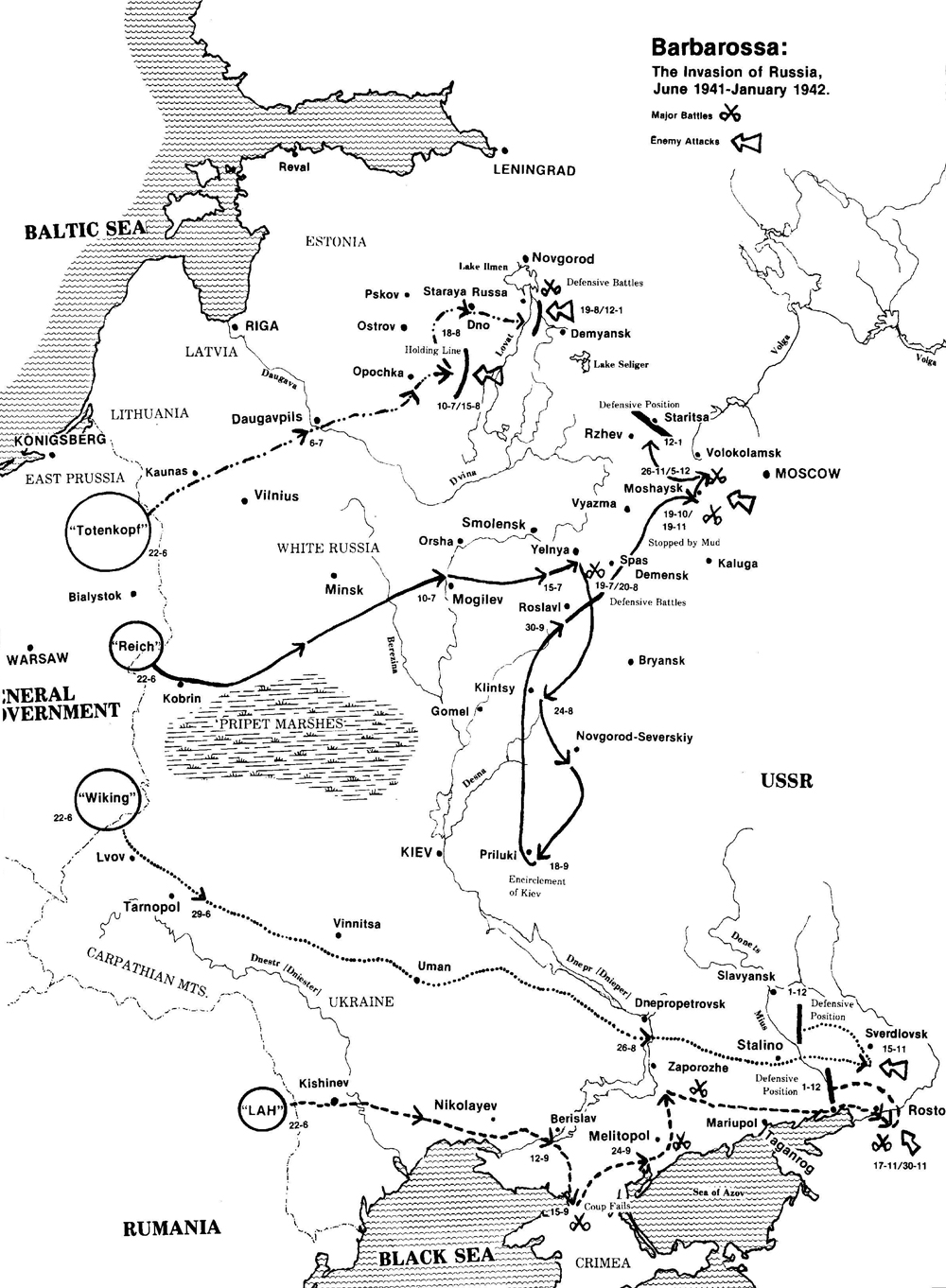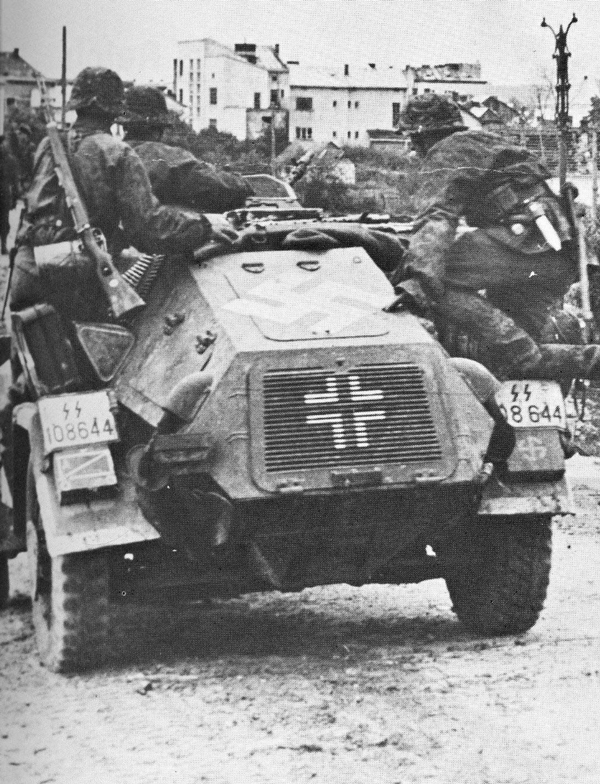 Four views of Wiking, the new SS division, to be first blooded during Barbarossa.
An SdKfz 232 eight wheel radio car carrying only a Yellow divisional marking, the so-called Sun-wheel, a variant on the swastika, is seen here against the background of the open spaces of Southern Russia. [Bundesarchiv]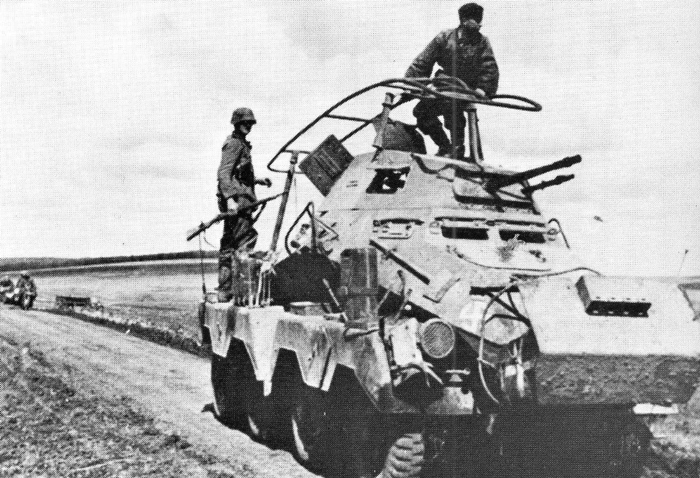 An SdKfz 221 four-wheeled armored car carries a couple of extra grenadiers as passengers as it heads into a Russian city. The tactical sign indicates that this vehicles belongs to Wiking's Auf-Abt.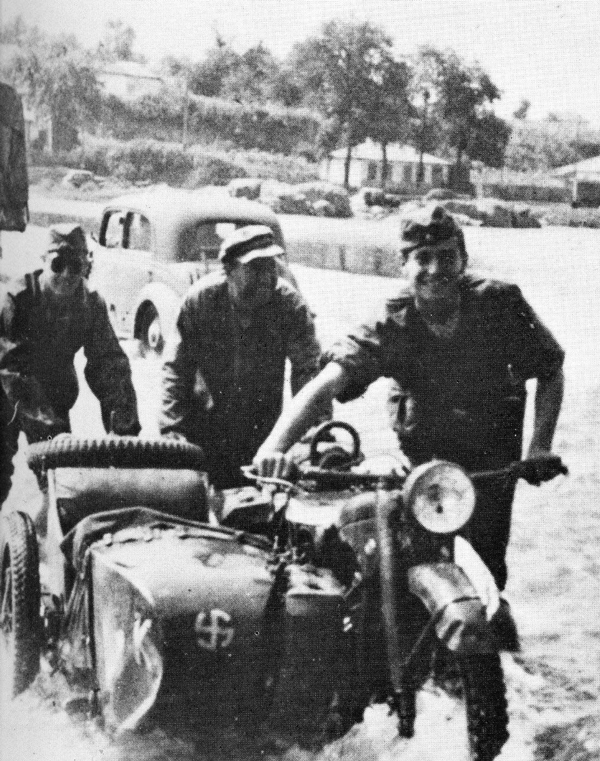 A BMW of Wiking is being pushed across a stream by its driver, passenger and a civilian helper. The letter "K" on the sidecar indicates Wiking's affiliation with von Kleist's Panzer-Gruppe in Southern Russia. Note the driver has a very non-regulation kerchief around his neck in an effort to keep out the all pervasive dust. [Bundesarchiv]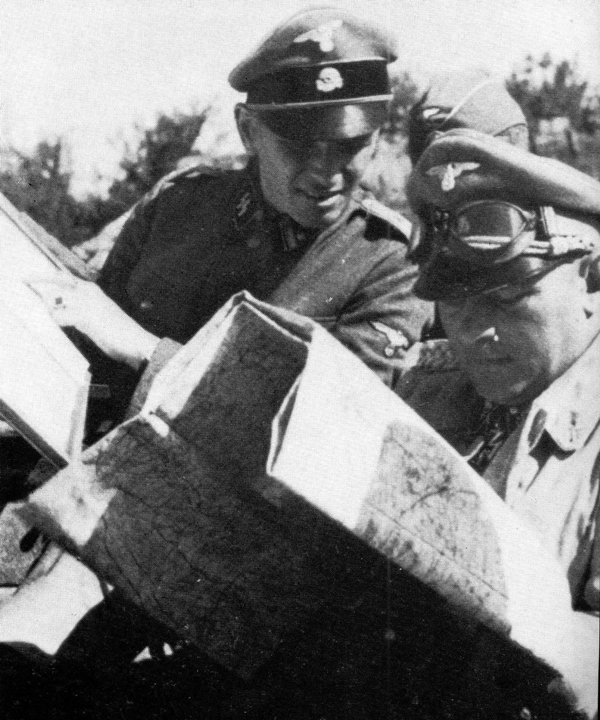 Felix Steiner, the well respected commander of Wiking is seen in the foreground with an aide, poring over the seemingly endless maps of Russia.

Appearing almost identical to those seen during the Balkans campaign, this Reich BMW R75 motolcycle of the Auf-Abt Stafl [St = Stab = Staff] halts briefly outside a burning Russian town.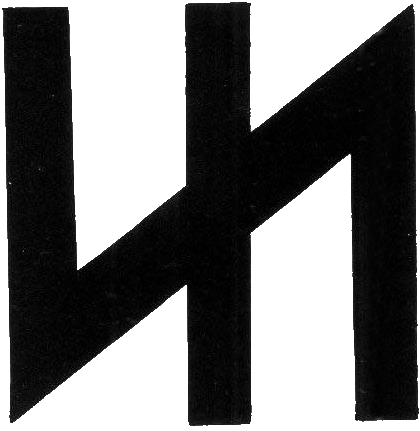 Reich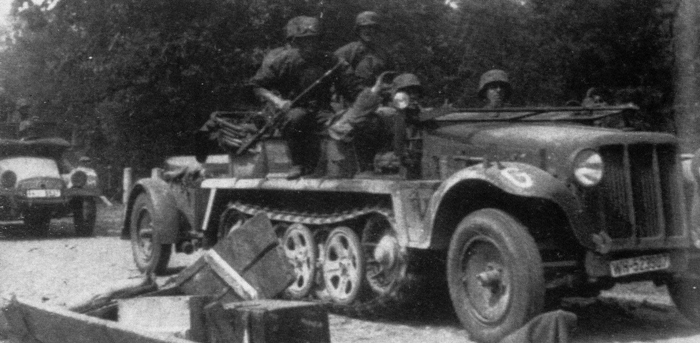 An SdKfz 10 one ton halftrack of Reich is seen being followed by a Krupp Protz L2H143 gun tractor Kfz 69, more commonly known as Boxer. The White "G" indicates that Reich was part of Guderian's 2. Panzer-Gruppe. The use of a Wehrmacht vehicle, without bothering to change the license numbers, indicates the haste with which the establishments of the SS divisions had been increased between campaigns.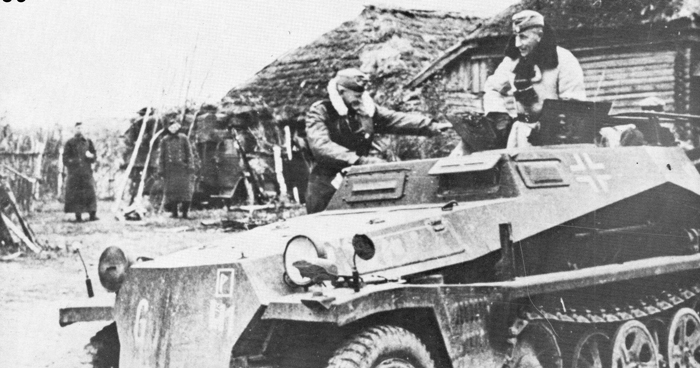 With Winter approaching, Reich found itself facing Moscow in Fall 1941. This well known shot deserves repetition because it shows a fairly rare vehicle interestingly marked and SS-Obergruppenführer Paul Hausser, the retired Army General who created the Waffen-SS and was conceded to be by far its ablest commander. The vehicle in which he is standing is an SdKfz 253 IGepBeokw observation halftrack.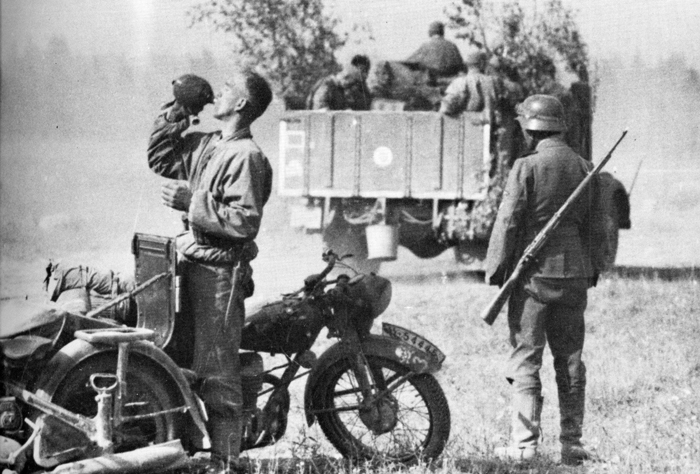 Two shots of Totenkopf's war in North Russia.
Two motorcycles take a brief respite from the dust of a Russian Summer, being passed by a truckful of troops. Of interest is the difference in the Death's Head marking between vehicles, a "common" shape not being found until the next year. Also note the red and white stop disc in the center of the lorry's tailgate, an early form of convoy spacing indicator. [National Archives]
A Kfz 15 Adler 3Gd of Totenkopf's Field Artillery Battalion has managed to get itself mired in the sand. The trooper has not appeared to have had too much success in getting his car unstuck. He will probably have to wait for a hitch from a halftrack. [Bundesarchiv]

/ page 7 from 31 /

mobile version of the page
We have much more interesting information on this site.
Click MENU to check it out!
∎ cartalana.com© 2013-2020 ∎ mailto: koshka@cartalana.org