SITE MENU
/
This Article Content
ROBERT C. STERN, illustrated by DON GREER and RON VOLSTAD
SS ARMOR. A Pictorial History of the Armored Formations of the Waffen-SS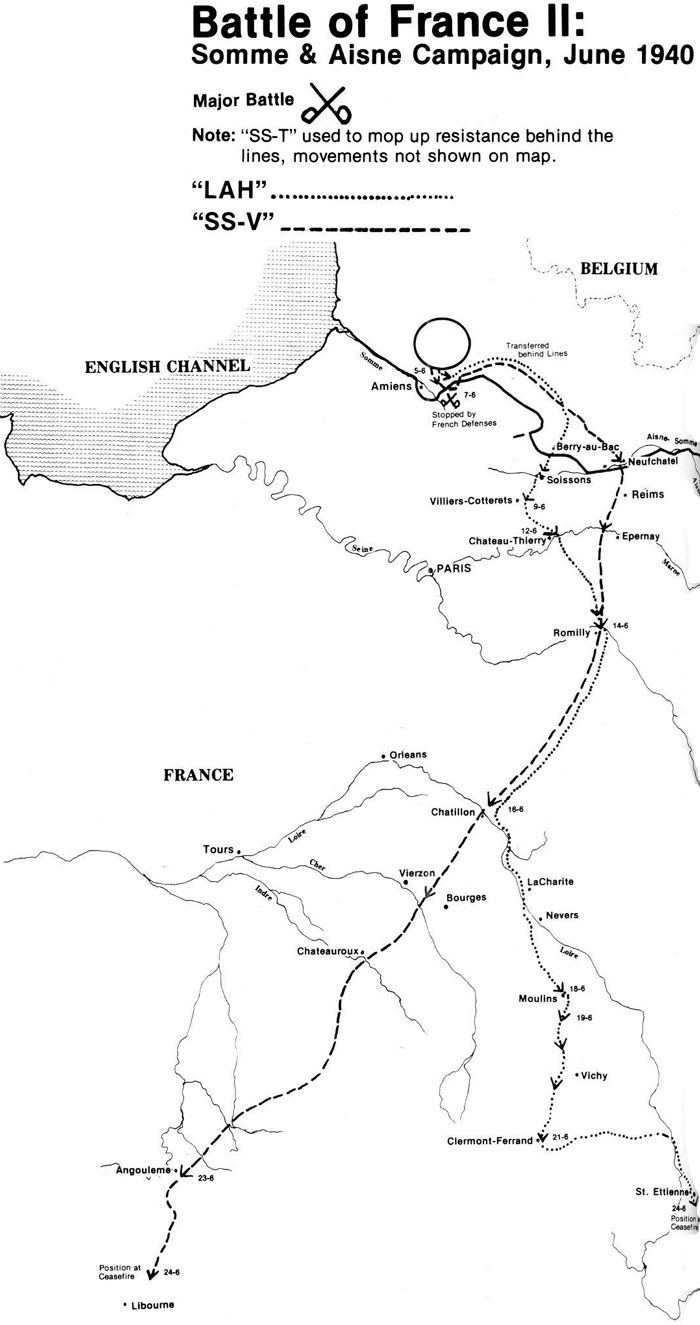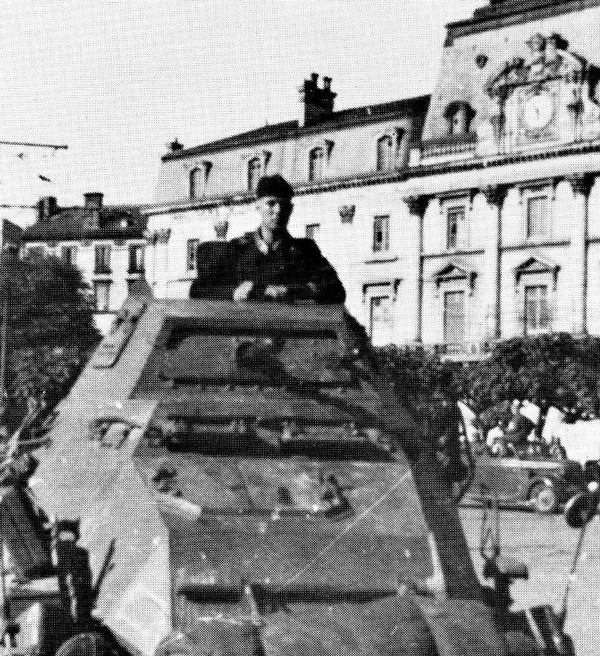 An SdKfz 231 eight wheel armored car of Leibstandarte passes through a Southern French town toward the end of the campaign. At this stage there was great variation in the marking of LAH vehicles. The outline cross having been dropped, the only visible insignia on this particular vehicle is the tactical sign. [National Archives]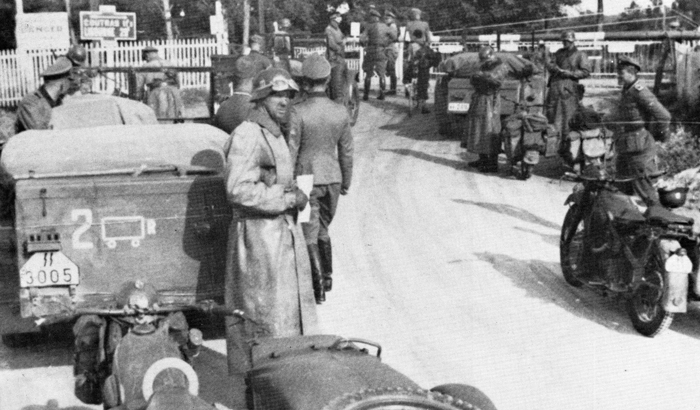 A column of vehicles of the regimental staff of SS-Standarte Deutschland is seen halted by a railroad crossing on the road to Libourne, near Bordeaux. Many SS-V vehicles carried a large white numeral next to the tactical sign indicating position in the unit. [National Archives]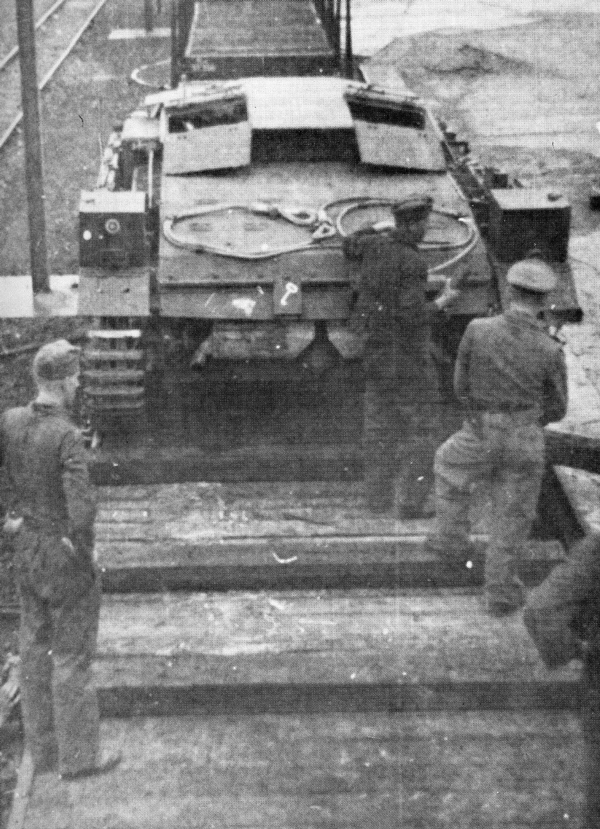 The French Campaign completed, SS-V was earmarked for Operation "Sealion", the proposed invasion of England. Here a Kfz 15 Horch signals car practices disembarkation from a landing barge, bearing the same style markings carried during the just completed campaign.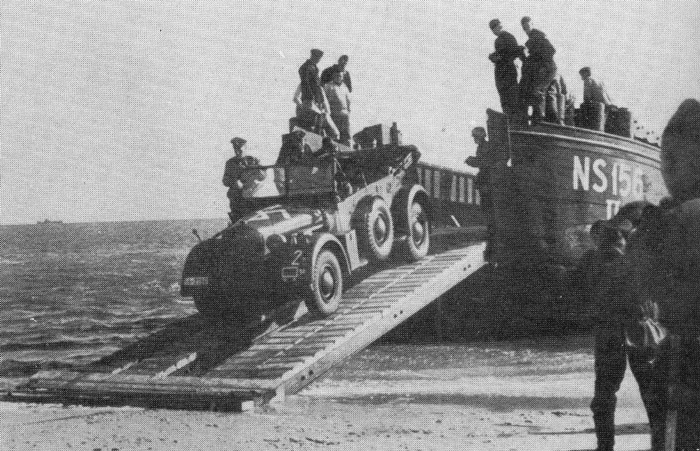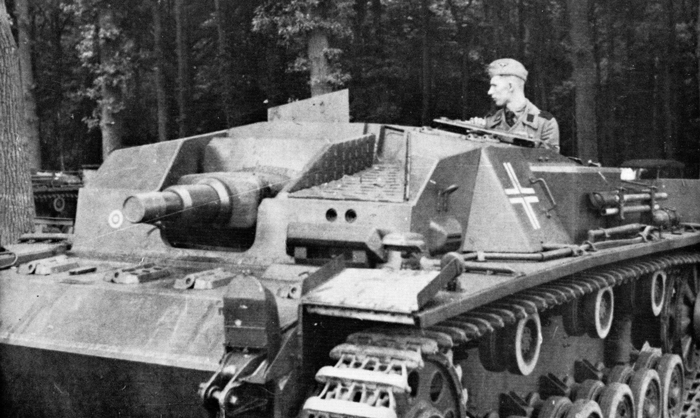 Between the French and Balkans Campaigns, Leibstandarte became the first SS unit to acquire heavy armored vehicles with the addition of a Sturgeschütz Abteilung. Two StuG III ausf Bs of that unit showing some of the rapidly evolving markings displayed by LAH vehicles. The key without a shield appears here on the rear plate of the vehicle. Also on the rear of the vehicle are a dog's head symbol and a circle-dot insignia which is repeated on the front superstructure. A narrow White outline cross is seen on the side. [National Archives]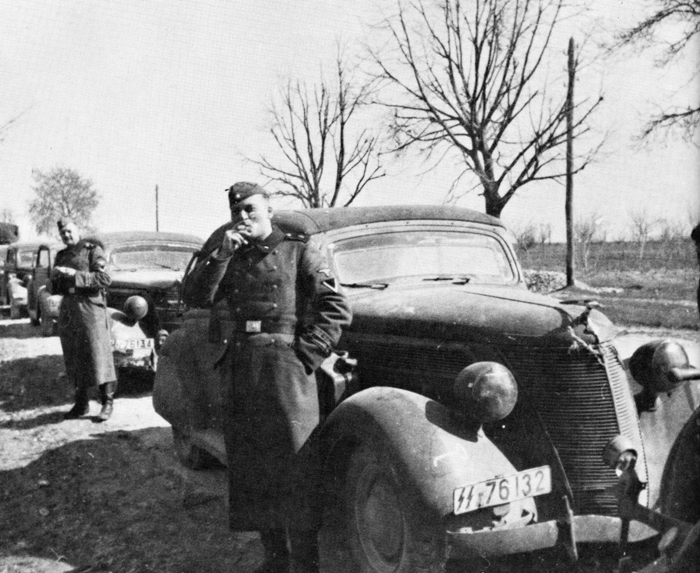 Two civilian pattern vehicles are seen here, pressed directly into service for Leibstandarte.
A lineup of Chevrolet cars is seen halted by the side of a country road in France. The only concession to the military on these vehicles has been the painting out of the headlights. These vehicles carry another LAH marking, the White key in a faintly visible Black outline shield. There appears to be a tactical sign and small vehicle number on the opposite fender. [National Archives]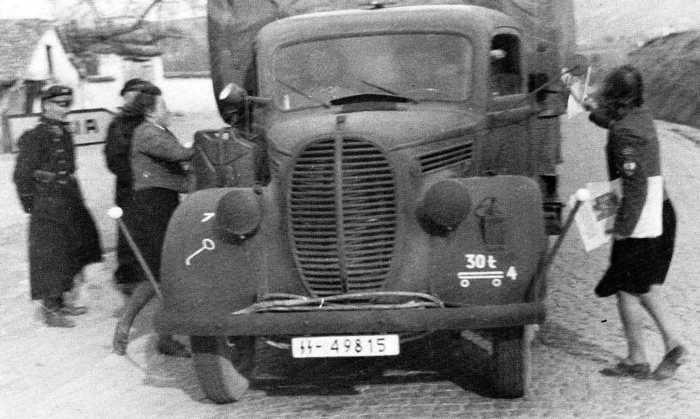 A Ford G917T three ton truck is passing between two girls distributing the local military newspaper in Bulgaria, where LAH is preparing for the Balkans Campaign. Like the previous shot, the vehicle has the Black outline shield - White key divisional marking, above which is the vehicle number. [Bundesarchiv]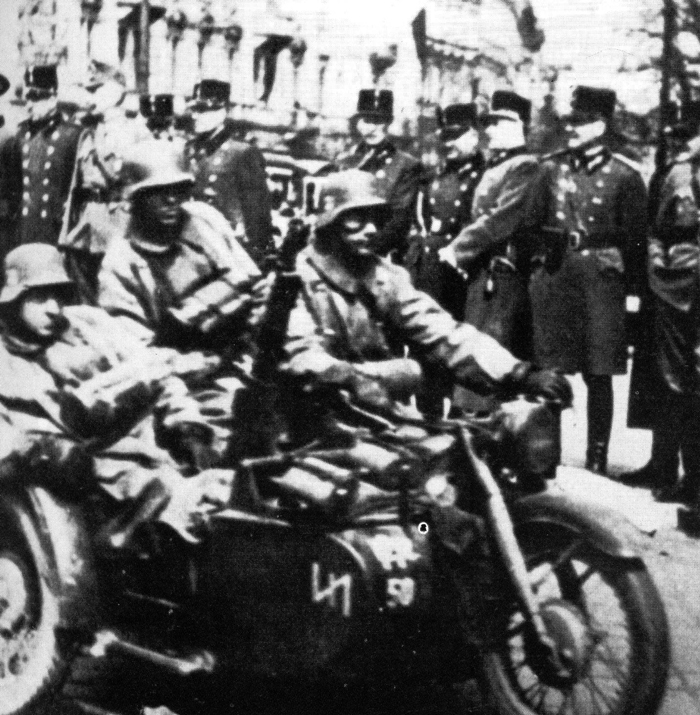 Two more views of SS vehicles moving into position prior to the Balkans Campaign.
Reich, after going through considerable reorganization from SS-V, was sent to Rumania for final training before the invasion of Yugoslavia. Here a BMW R75 of the Auf-Abt passes in front of a line of curious Rumanian police. Of interest is the emergence of the divisional insignia, the so-called Kampfrune on the side of the sidecar.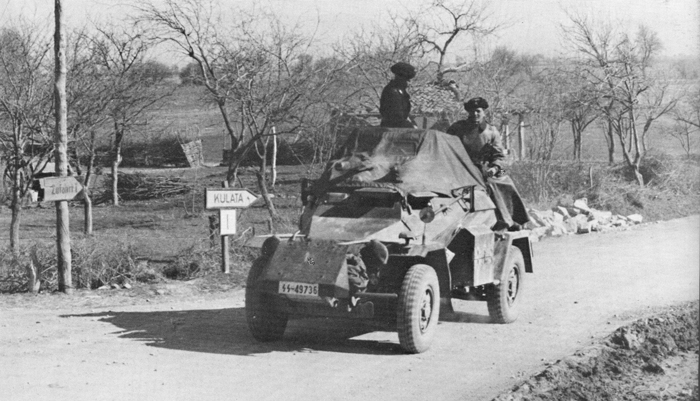 Displaying no visible marks besides the license plate, an SdKfz 220 four wheel armored car of LAH drives through Southern Bulgaria. The vehicles has been covered with a specially fitted tarpaulin cover and has had custommade "spaced armor" added onto the front. [Bundesarchiv]

/ page 5 from 31 /

mobile version of the page
We have much more interesting information on this site.
Click MENU to check it out!
∎ cartalana.com© 2013-2020 ∎ mailto: koshka@cartalana.org