SITE MENU
Use search function please. All the info found with Ł - refers to this site
THE UNITED STATES MARINE CORPS (USMC) DEVOTIONAL FIELD BOOK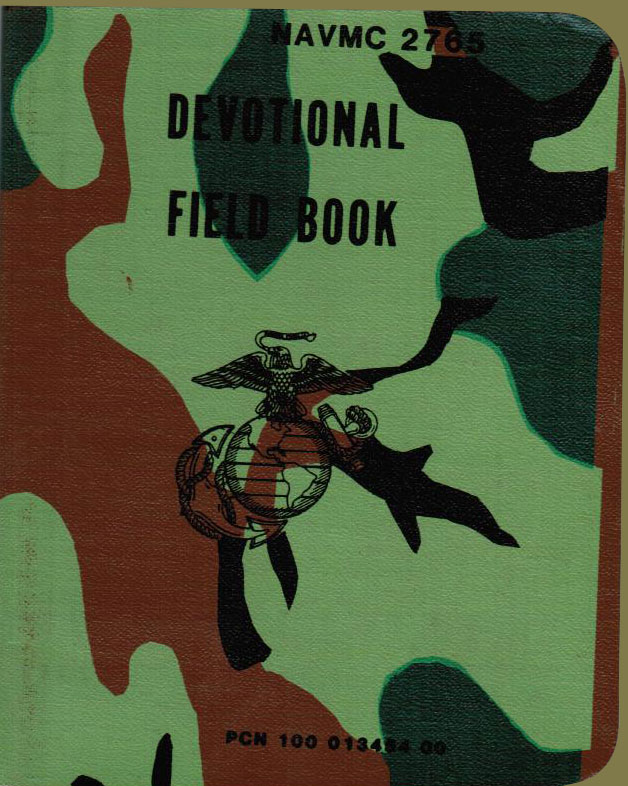 O LORD, thou hast searched me and known me!
2 Thou knowest when I sit down and when I rise up; thou discernest my thoughts from afar.
3 Thou searches out my path and my lying down, and art acquainted with all my ways.
4 Even before a word is on my tongue, lo, O LORD, thou knowest it altogether.
5 Thou dost beset me behind and before, and layest thy hand upon me.
6 Such knowledge is too wonderful for me; it is high, I cannot attain it.
7 Whither shall I go from thy Spirit? Or whither shall I flee from thy presence?
8 If I ascend to heaven, thou art there! If I make my bed in Sheol, thou art there!
9 If I take the wings of the morning and dwell in the uttermost parts of the sea,
10 even there thy hand shall lead me, and thy right hand shall hold me.
Praise the LORD! Praise God in his sanctuary; praise him in his mighty firmament!
2 Praise him for his mighty deeds; praise him according to his exceeding greatness!
3 Praise him with trumpet sound; praise him with lute and harp!
4 Praise him with timbrel and dance; praise him with strings and pipe!
5 Praise him with sounding cymbals; praise him with loud clashing cymbals!
6 Let everything that breathes praise the LORD! Praise the LORD!
Seeing the crowds, he went up on the mountain, and when he sat down his disciples came to him.
2 And he opened his mouth and taught them, saying:
3 "Blessed are the poor in spirit, for theirs is the kingdom of heaven.
4 "Blessed are those who mourn, for they shall be comforted.
5 "Blessed are the meek, for they shall inherit the earth.
6 "Blessed are those who hunger and thirst for righteousness, for they shall be satisfied.
7 "Blessed are the merciful, for they shall obtain mercy.
8 "Blessed are the pure in heart, for they shall see God.
9 "Blessed are the peacemakers, for they shall be called sons of God.
10 "Blessed are those who are persecuted for righteousness' sake, for theirs is the kingdom of heaven.
11 "Blessed are you when men revile you and persecute you and utter all kinds of evil against you falsely on my account.
12 Rejoice and be glad, for your reward is great in heaven, for so men persecuted the prophets who were before you.
16 For God so loved the world that he gave his only Son, that whoever believes in him should not perish but have eternal life.
17 For God sent the Son into the world, not to condemn the world, but that the world might be saved through him. 18 He who believes in him is not condemned; he who does not believe is condemned already, because he has not believed in the name of the only Son of God.
"Let not your hearts be troubled; believe in God, believe also in me.
2 In my Father's house are many rooms; if it were not so, would I have told you that I go to prepare a place for you?
3 And when I go and prepare a place for you, I will come again and will take you to myself, that where I am you may be also.
4 And you know the way where I am going."
5 Thomas said to him, "Lord, we do not know where you are going; how can we know the way?"
6 Jesus said to him, "I am the way, and the truth, and the life; no one comes to the Father, but by me."


/ page 4 from 27 /

mobile version of the page
We have much more interesting information on this site.
Click MENU to check it out!
∎ cartalana.com© 2013-2019 ∎ mailto: koshka@cartalana.org