SITE MENU
/
This Article Content
ROBERT C. STERN, illustrated by DON GREER and RON VOLSTAD
SS ARMOR. A Pictorial History of the Armored Formations of the Waffen-SS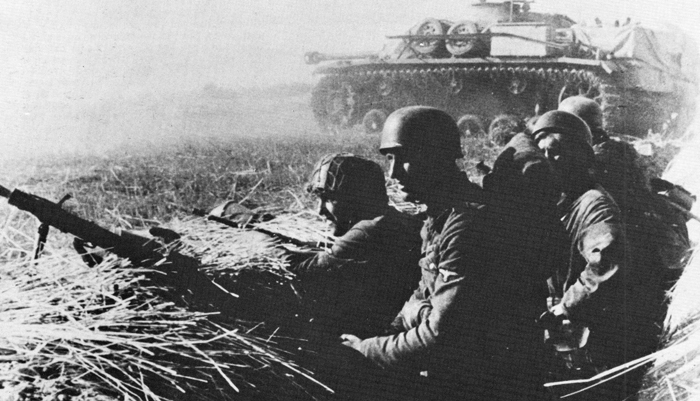 A rare shot of rarely seen troops, SS-Fallschirmjäger, only a few regiments of which were raised late in the war. While some had received jump training, they were never used in their intended role. Passing in the background is a StuG III ausf G. Note the late-style return rollers. [Bundesarchiv]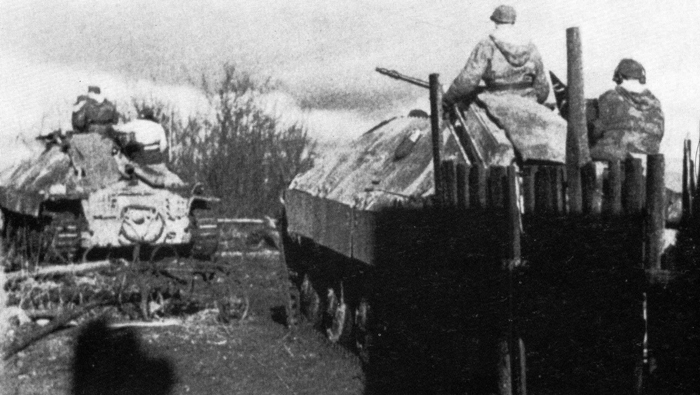 In the North, Nordland fought against overwhelming odds and fell back again and again.
Two Hetzers of Nordland move back into combat, being ridden by troopers of Fallschirmjäger-Rgt 25.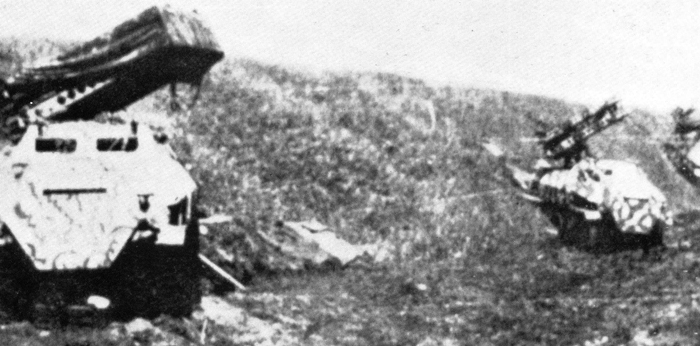 Vielfachwerferbatterie 521, attached to Nordland, employed a hybrid vehicle, Opel Maultiers with captured Russian Katyusha rocket launchers. The armored halftracks are painted Sand Yellow with a heavy overspray of Olive Green.
Nordland


The last Winter of the war in the East found Wiking in Hungary hoping to stop one more Russian thrust. These vehicles are in overall Sand Yellow. Supplies of White paint never made their way to the troops this last winter. An interesting column of vehicles can be seen here. Next to the Kfz 1 VW Kubelwagen is a column of light APCs. The first two are late model SdKfz 250/1 ISPWs followed by an SdKfz 250/9 ISPW [2 cm] with a light armored car turret. To the left is a column of Maultier halftrack lorries. [Bundesarchiv]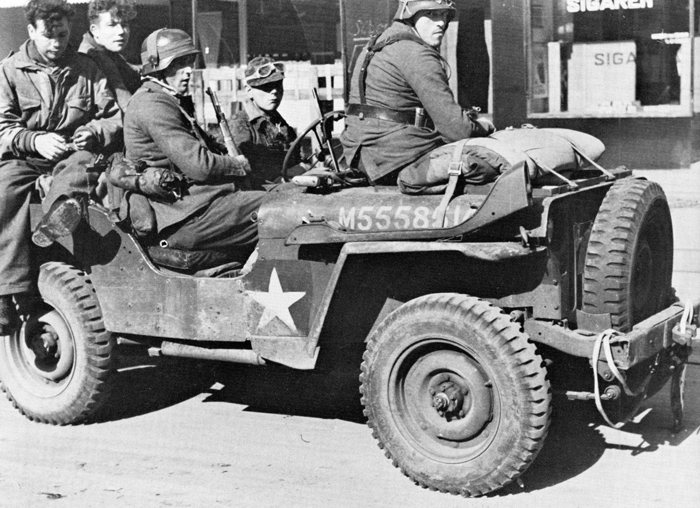 Operation "Market-Garden" dropped the British 1st Airborne Division into Arhhem and in the midst of 2.SS-Panzer-Korps. Montgomery's plans went wrong from the beginning. Instead of the three days it was supposed to take the Allied ground forces to reach the Rhein and link up with the paratroopers, it took 12, by which time the 1st Airborne had been overwhelmed.
Three grenadiers of Hohenstaufen were happy to relieve the two Red Devils in the back of their Willys MB Jeep. The vehicle is entirely as it landed by glider, in overall Olive Drab with British markings. [Bundesarchiv]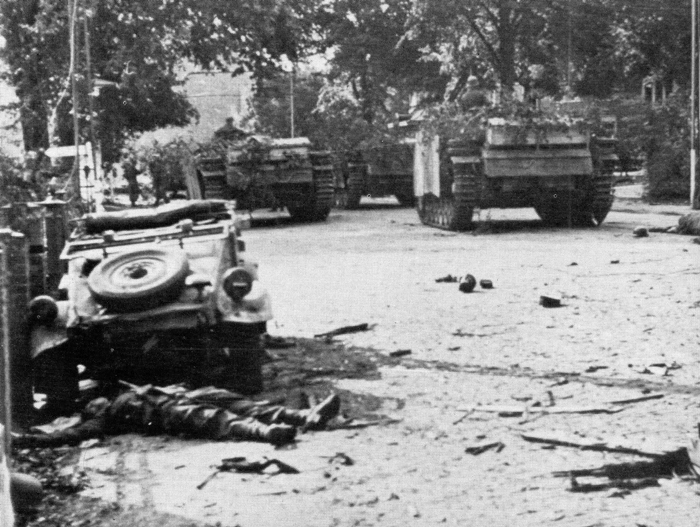 Driving their way into the city, StuG Ills of Hohenstaufen pass their own casualties from earlier in the battle.
The Ardennes offensive was Hitler's last gamble in the West, one with some chance of success. But there were too many ifs. For a few days, the Germans were able to advance well in some places, but fuel and the weather brought those first victorious thrusts to a standstill.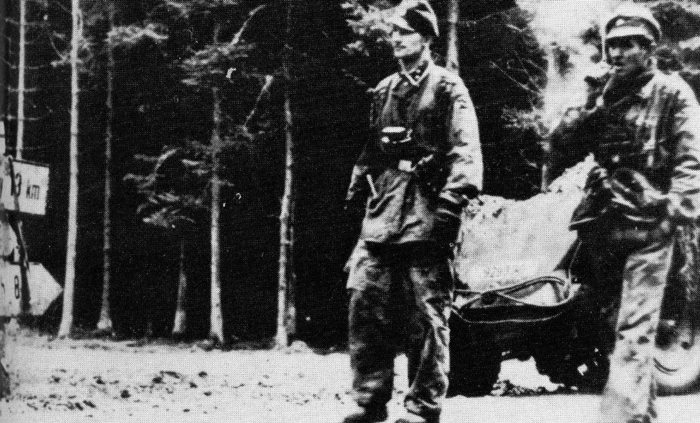 A company command group of K-Gr Peiper, dismounted from their late-model SdKfz 250 ISPW, inspects a crossroad between Malmedy and St. Vith. Note that the impracticality of trying to tuck the heavy camouflage pants into the short late-war issue boats has led to the habit of wearing the Dants unbloused.

/ page 30 from 31 /

mobile version of the page
We have much more interesting information on this site.
Click MENU to check it out!
∎ cartalana.com© 2013-2020 ∎ mailto: koshka@cartalana.org