SITE MENU
/
This Article Content
ROBERT C. STERN, illustrated by DON GREER and RON VOLSTAD
SS ARMOR. A Pictorial History of the Armored Formations of the Waffen-SS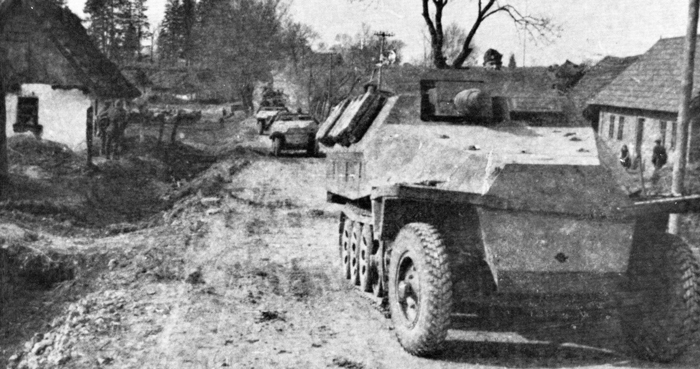 A lineup of SdKfz 251s move once again back into the fight. Led by a 251/9 "Stummel" support vehicle, the rest appear to be standard 251/1 ausf Ds. All are in a Sand Yellow base coat with a scruffy covering of Red Brown or dirt or both over it. [National Archives]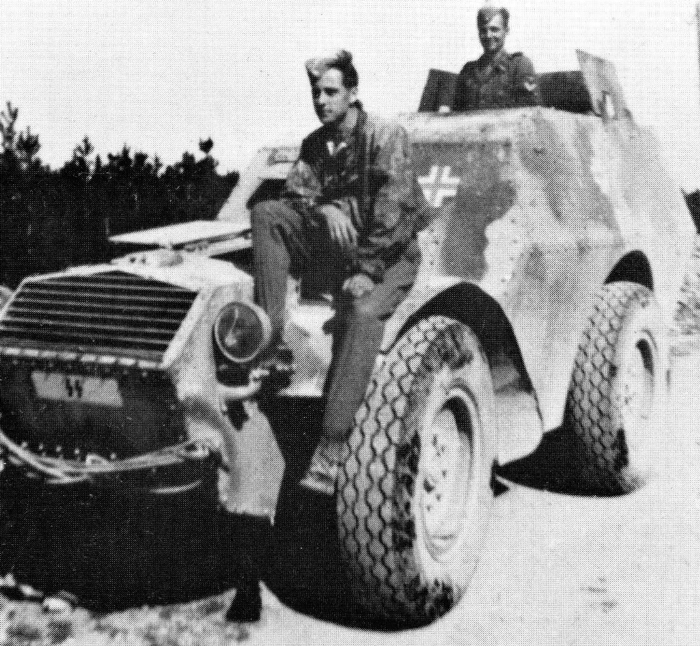 Two views of the vehicles of a rarely photographed unit, 16.SS-Panzer-Grenadier-Divsion "Reichsführer-SS" (RFSS), named after Himmler, which fought most of the war in Italy.
Much of RFSS's equipment, as might be expected to a unit formed this late in the war in the territory of a wavering ally, was "liberated" Italian. Here two troopers ride an AS 37 scout car still in its Italian Yellow and Green camouflage. [Bundesarchiv]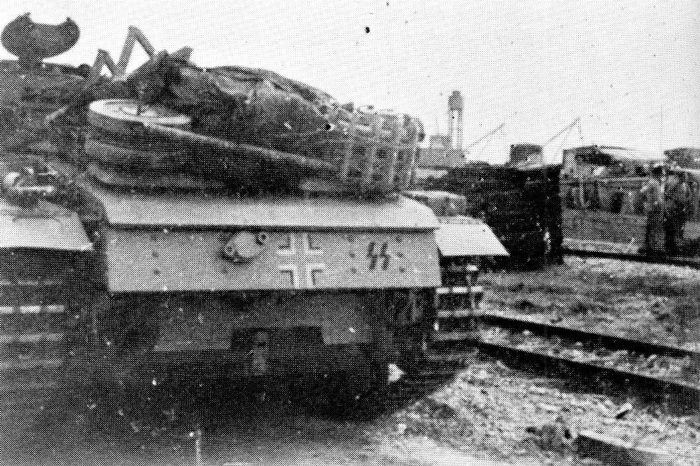 The armored element of RFSS was its StuG-Abt. A StuG III ausf G of the battalion is seen here dockside in a coastal city, probably during transport to the Anzio area where it faced the US landings, early 1944. The Black SS runes, also on the AS 37, are the only discernable unit marking. The national insignia is curious, having an extra Black outline. [Bundesarchiv]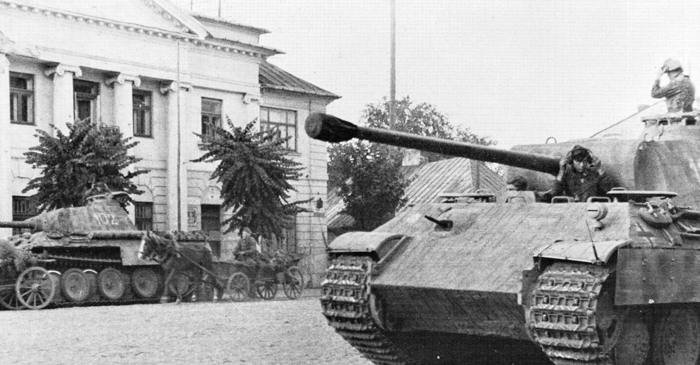 Having wasted its strength in a year of desperate defensive struggles at the Mius, at Krivoy Rog and Kirovograd, Totenkopf was withdrawn to Poland to the Kovel region, to join Wiking and to refit. This photo, taken after the completion of the Kovel battle in April 1944, shows the vehicles with which it was fought, Panther ausf As and horse-drawn carts. The tank in the foreground is finished in the three-color scheme, and extremely rare for Totenkopf vehicles at this stage of the war, the divisional insignia on the glacis plate. [Bundesarchiv]

Upon its escape from Korsun, Wiking was sent to the Kovel region in Poland. There it was re-equipped one more time with at least eight companies of Panther ausf As. Each of these companies adopted a distinctive pattern of two or three color camouflage.
"411" of the fourth company is primarily Red Brown in color, with Olive Green and Sand Yellow stripes.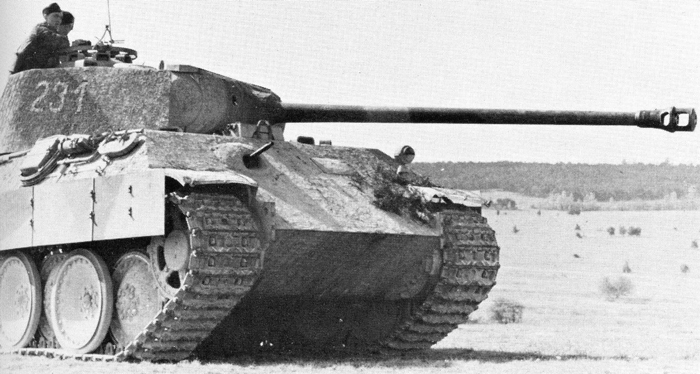 "231" is mainly Sand Yellow with broad bands of the other two colors. The vehicle is covered with a rough coat of Zimmerit anti-magnetic paste. [Bundesarchiv]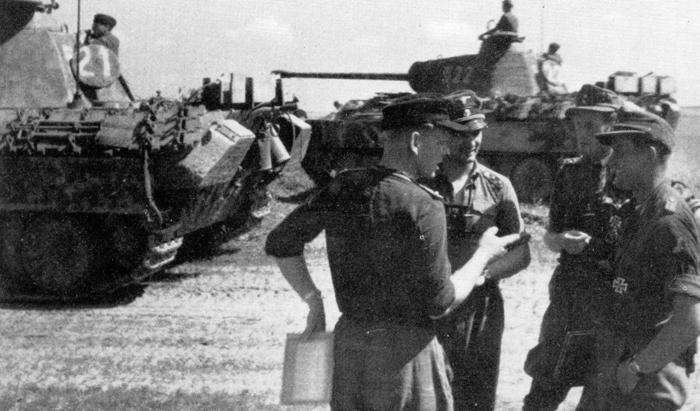 "522", a fifth company Panther, has a light even spray of Red Brown mottling over the Sand Yellow base.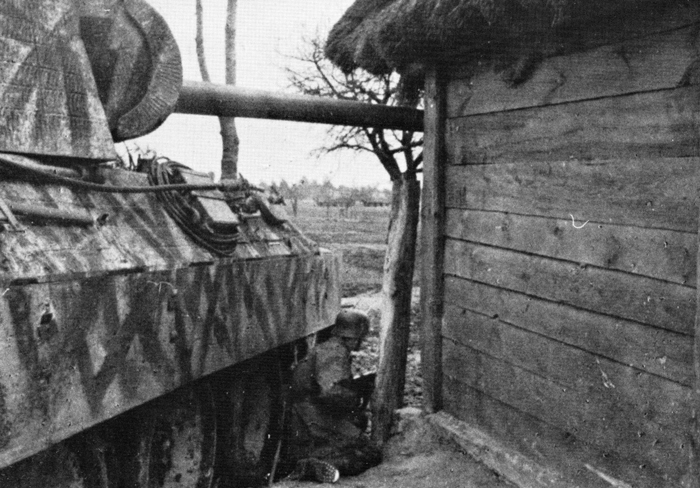 The Russian probes at Kovel in March 1943 brought Wiking back into the battle again.
Another of Wiking's Panthers is seen in a probably posed, but believable, battle shot. The tank, number "635", is overall Sand Yellow with broad brush strokes of Red Brown and Olive Green. If this is an actual combat photo, the grenadier is a little close to the Panther for comfort. [Bundesarchiv]


/ page 23 from 31 /

mobile version of the page
We have much more interesting information on this site.
Click MENU to check it out!
∎ cartalana.com© 2013-2020 ∎ mailto: koshka@cartalana.org