SITE MENU
/
This Article Content
ROBERT C. STERN, illustrated by DON GREER and RON VOLSTAD
SS ARMOR. A Pictorial History of the Armored Formations of the Waffen-SS

Three more shots showing similarities and differences between these Tigers of Totenkopf and those of the other divisions. Most striking is the relative lack of markings in comparison with those of Das Reich, here the divisional insignia was almost never seen on a combat vehicle.
Hull-down near the top of a ridge, one of Totenkopf's Tigers is receiving an uncomfortably close return fire. [Bundesarchiv]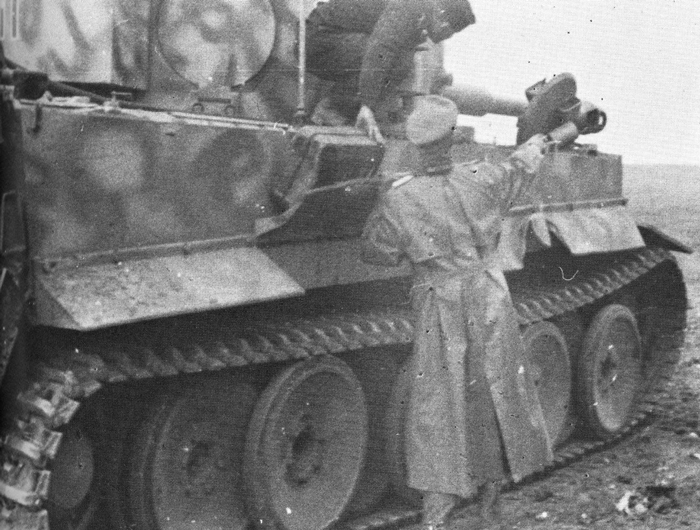 An interesting pair of shots of "111", before and during the action. Some days have passed between these photos. On the left it is seen moving into the fight in a line of similar vehicles, below it is halted during a pause in the activity to receive instructions. Note that the battle-damaged hull skirt was found to be a convenient place to store a jerry can. Note also the style of camouflage, composed of a random overlapping sprayed line of Red Brown over the base coat. The number was added later. [Bundesarchiv]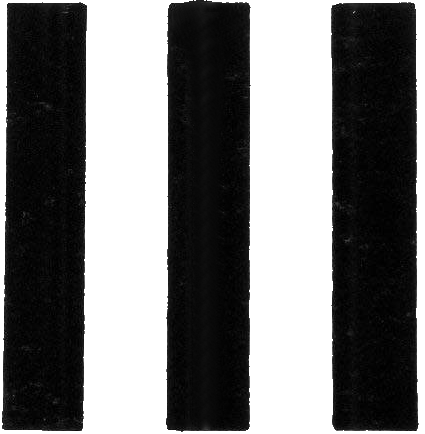 Totenkopf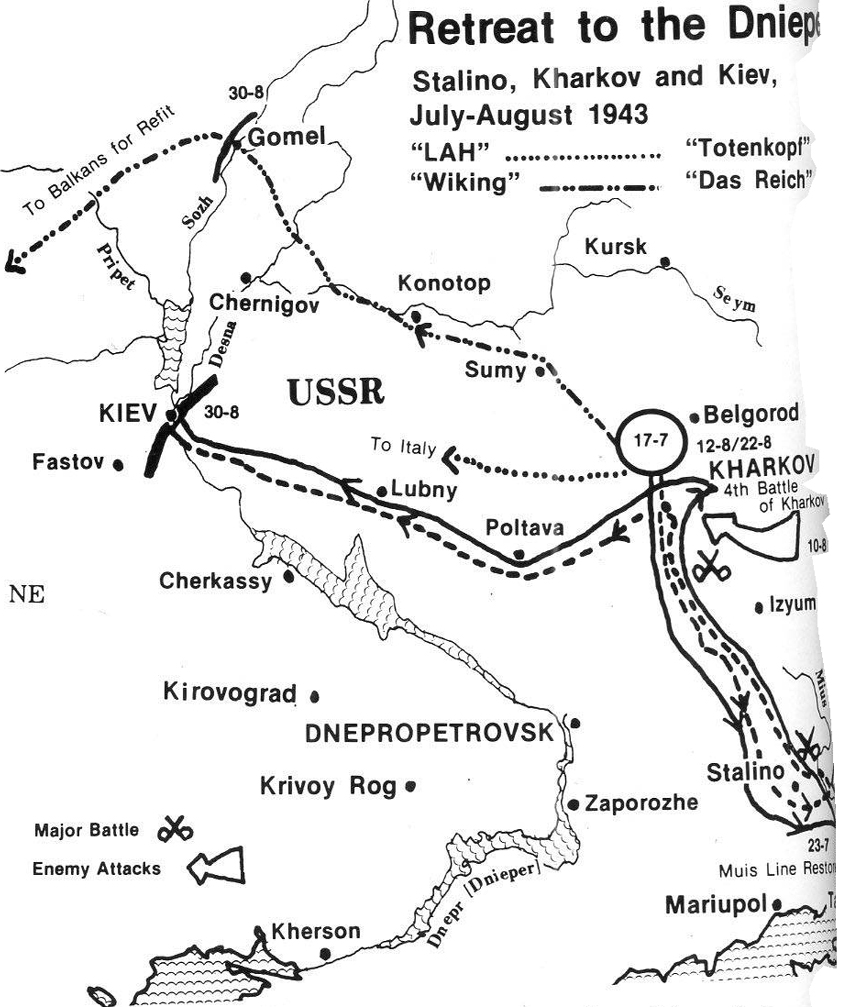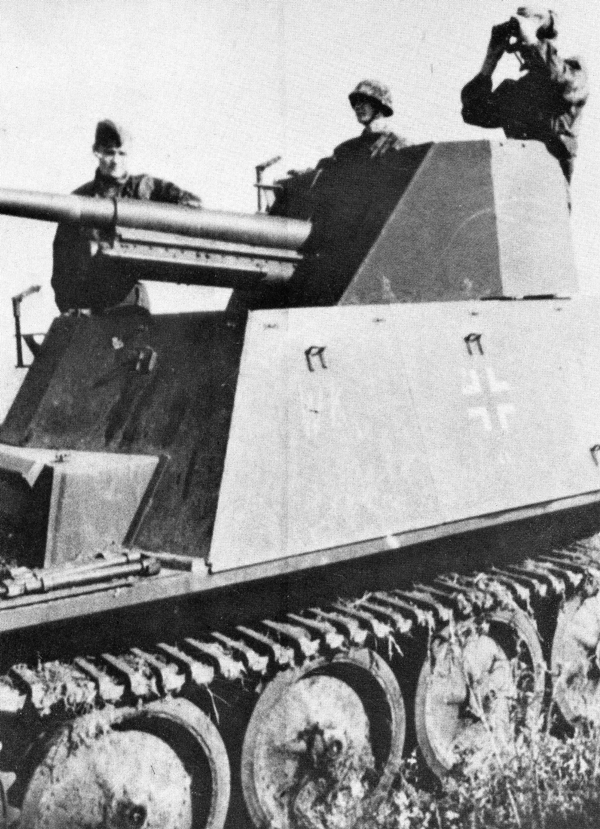 Because of its exertions during the drive into and retreat from the Caucasus, Wiking was the weakest of the SS divisions at Kursk. For that reason it was held in reserve, seeing no action during the offensive itself, getting into the fight only during the following defensive struggles. It did however continue to receive equipment, always the newest and best. This is a fairly rare vehicle, an SdKfz 132 Marder II based on the experimental PzKpfw II ausf D. [Bundesarchiv]

An interesting shot of an SdKfz 9 Famo eighteen tons halftrack of Wiking's tank recovery company, seen hauling a captured Russian Valentine on a trailer. While the Germans did press captured Valentines into service in North Africa, it is unlikely that the same thing would be done here. [Scott Van Ness]
While the Kursk Offensive was called off largely in response to the Allied landings on Sicily, ostensibly because the elite SS-Panzer-Korps was needed there, in actual fact only LAH moved to Italy and saw no action while there. The main accomplishment was to pressure, by its presence, a skittish Italian government, and re-equip itself with new armor. Seen here on parade in the streets of Milan are a pair of brand new Sand Yellow, Red Brown and Olive Green PzKpfw IV ausf Hs. While the vehicles used by Leibstandarte at Kursk had been virtually unmarked, this more peaceful situation saw the re-emergence, possibly for the last time, of the shield, key and wreath emblem on LAH's tanks. [Scott Van Ness]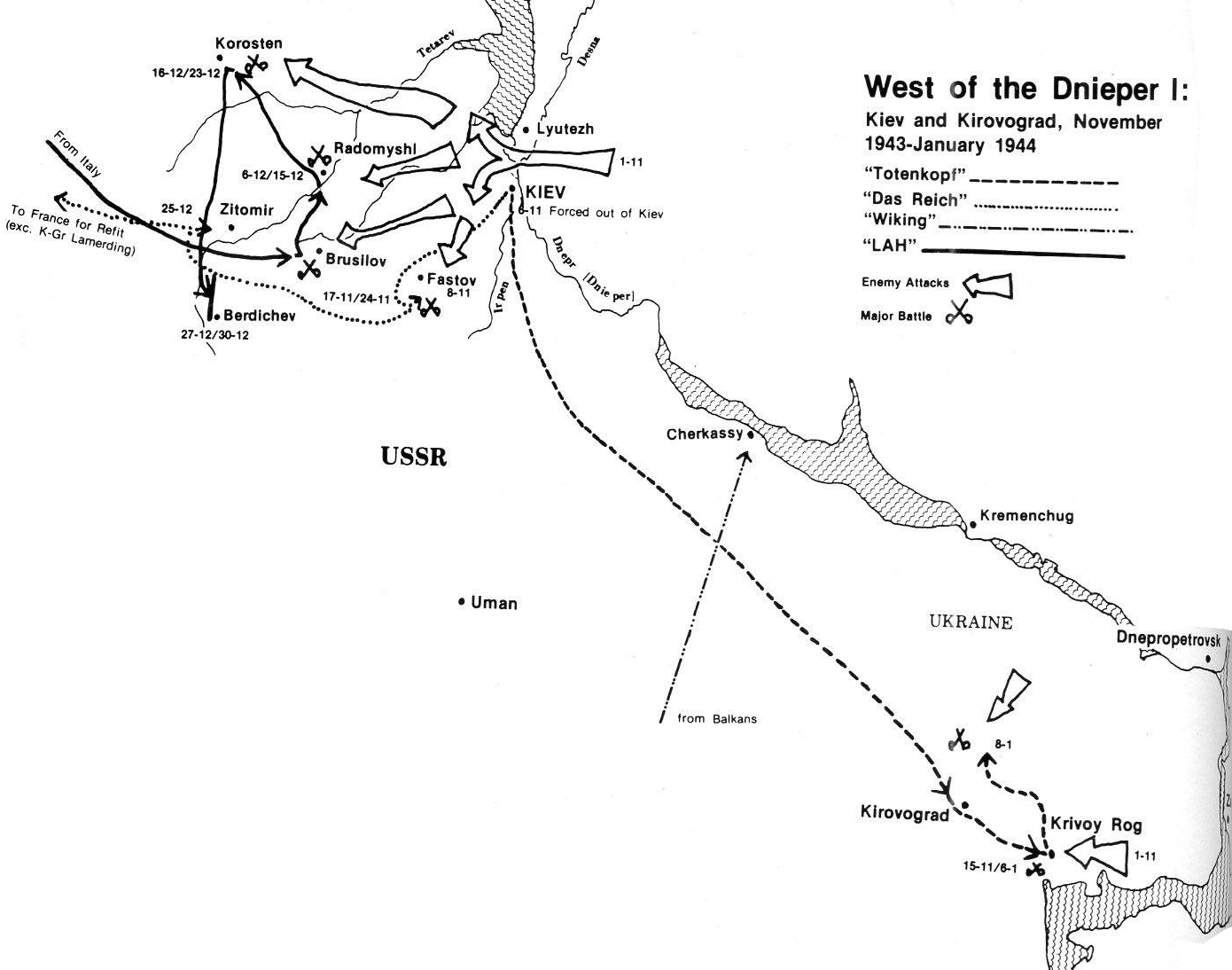 / page 20 from 31 /

mobile version of the page
We have much more interesting information on this site.
Click MENU to check it out!
∎ cartalana.com© 2013-2020 ∎ mailto: koshka@cartalana.org