SITE MENU
Use search function please. All the info found with Ł - refers to this site
KEVIN LYLES
VIETNAM: US UNIFORMS IN COLOUR PHOTOGRAPHS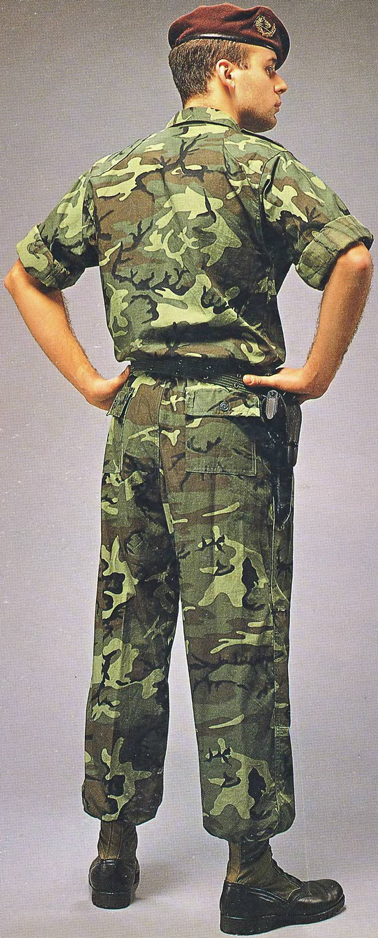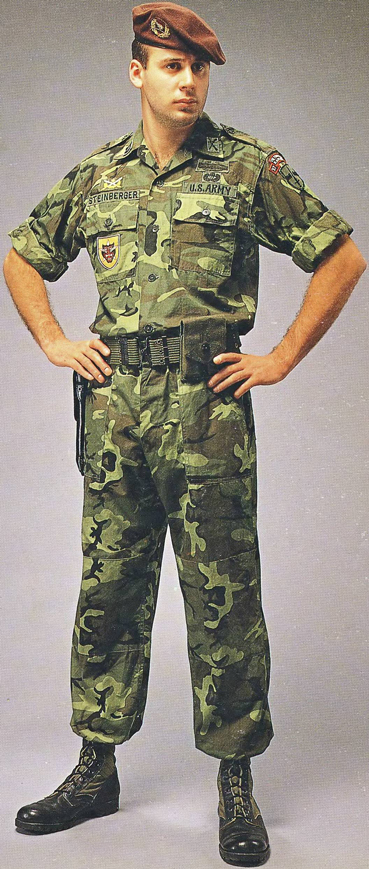 Throughout the war MACV furnished US advisors to the ARVN's Ranger units, the Biet Dong Quan (BDQs). From eighty-six companies in 1960 the BDQs were formed into battalions by 1965. By the time the US withdrew in 1972 there were eight regimental-size BDQ Groups with a total of twenty-two battalions. These Ranger Battalions, along with some Airborne units, were considered to be the finest of South Vietnam's troops. The BDQs were organized and operated as light infantry rather than in a true Ranger role; few of the personnel were airborne-qualified.
During the course of the war an estimated 2,000 Ranger-qualified American officers and NCOs served as advisors to these units. Three Ranger training centres were established at Due My, Trung Lap and Tet Son, staffed by US Ranger advisors. Like many US personnel engaged in advisory duties, those attached to BDQ units typically wore ARVN uniforms with US Army insignia.
The BDQs' unique beret was garnet in colour and was worn by US advisors from 1965 onwards. The beret was worn Vietnamese-style, pulled over the left eye, with the Ranger beret badge of a winged arrow within a wreath over the right eye.
The uniform is the late war ARVN camouflage issued to both Ranger and Airborne personnel. Manufactured in lightweight cotton-poplin, the shirt and trousers resembled a US utility uniform and were overprinted with an ERDL camouflage pattern. The shirt also featured shoulder straps and reinforced shoulders, both typical of Vietnamese-made garments. The example shown here is fully 'badged' with a mix of full-colour and subdued insignia. The twin bars of a Captain and the crossed rifles of the Infantry are worn on the collar points, US Army and name tapes above the chest pockets. On the left chest are locally embroidered parachutist's wings and a CIB. On the right chest above the name tape is an embroidered ARVN Ranger qualification badge, honorarily awarded to US advisors.
On the left shoulder is worn the SSI of MACV, to which all advisors were attached; above this is the scroll of the 37th ARVN Ranger Battalion. These scrolls were only worn by US advisors to the BDQ and were generally full colour as here, though sometimes embroidered on ERDL camouflage. The panther's head motif of the BDQs is that organization's SSI, worn by US advisors as a pocket patch.
The .45 auto in its holster and twin-cell magazine pouch are worn on a pistol belt. The weapon is worn as much for effect as for protection - the Vietnamese considered sidearms to be a mark of authority.


/ page 38 from 46 /

mobile version of the page
We have much more interesting information on this site.
Click MENU to check it out!
∎ cartalana.com© 2013-2018 ∎ mailto: koshka@cartalana.org