SITE MENU
Use search function please. All the info found with Ł - refers to this site
KEVIN LYLES
VIETNAM: US UNIFORMS IN COLOUR PHOTOGRAPHS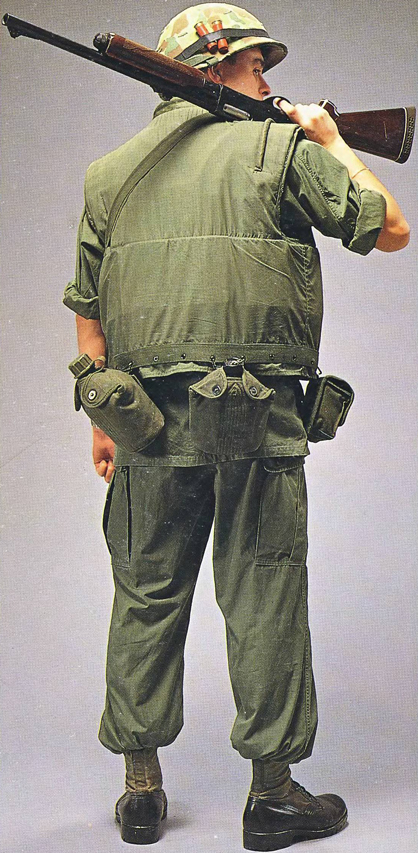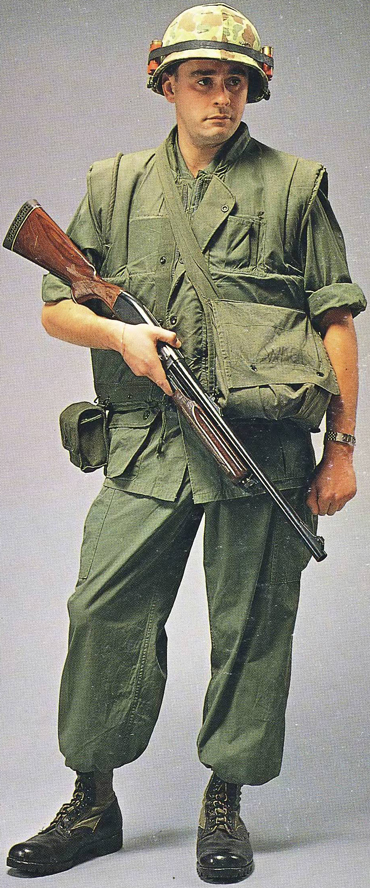 At the start of 1967 the 1st Marine Division was occupying a series of combat bases in the northernmost region of South Vietnam - an area known to the Marines as 'Leatherneck Square'.
These bases - Khe Sanh, The Rockpile, Camp Carroll, Cam Lo and Dong Ha - were strung out along Route 9, which ran parallel to the DMZ, and were positioned to impede NVA infiltration routes to the south. Just two miles south of the DMZ, the forwardmost of these bases was Con Thien, which became the scene of heavy fighting in the summer of 1967.
The Marine garrison at Con Thien was tasked with setting up the first experimental stretch of the so-called 'McNamara Line', which was a proposed fence of surveillance devices running across the width of the country. As Marines began to prepare the ground by building bunkers and stringing wire, the North Vietnamese massed to attack Con Thien. This 'siege' was to last until October, involving hard fighting and high casualties; the Marines came to dub Con Thien 'The Meatgrinder'. In one single day's fighting on 2 July, Company B of the 9th Marines lost all but 27 of its personnel.
The Ml helmet is fitted with one of several types of World War 2/Korean War era covers in 'duck-hunter' pattern camouflage. By the 1960s these covers were exclusive to the Marine Corps, and though never as common as the leaf pattern covers were used widely throughout the war. The rubber helmet band holds a number of regular and magnum load 12-gauge shotgun shells.
Issue of the first pattern tropical combat uniform to the Marine Corps was begun in early 1966, and the changeover from the utility uniform was largely complete by the end of that year. Tropical combat boots were also made available to Marine personnel at about the same time. Unlike all previous Marine Corps utility uniforms, the coat of the tropical uniform did not receive the 'eagle, globe and anchor' stencil on the left pocket. The only insignia sanctioned for wear on the coat were the pin-on metal rank chevrons.
The M1955 Body Armor incorporated a strip of webbing with eyelets around the lower edge of the vest to which items with M1910 type wire hangers could be attached. Though most Marines rarely bothered with this feature some, as here, hung canteens and other items such as the jungle first aid kit directly to the vest, thus eliminating the need for a pistol belt.
A Claymore mine bag contains loose or boxed 12-gauge shells for the Remington Model 870 pump-action shotgun. This civilian weapon was one of a number of short-barrelled types used by US troops in Vietnam.


/ page 19 from 46 /

mobile version of the page
We have much more interesting information on this site.
Click MENU to check it out!
∎ cartalana.com© 2013-2018 ∎ mailto: koshka@cartalana.org