SITE MENU
Use search function please. All the info found with Ł - refers to this site
Nevertheless, the 14 production aircraft delivered to the national carriers in Britain and France have performed splendidly, with higher than average mechanical reliability. They are the world's only operational supersonic airliners and will remain so until well into the 21st century.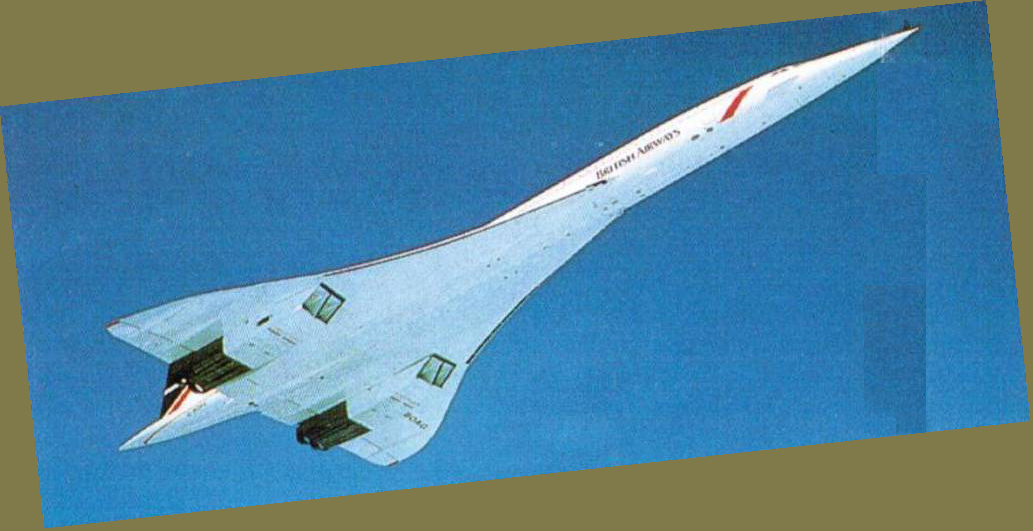 Concorde in flight could never be confused with any other aircraft currently in service. The graceful, arrow-like layout, the slender nose and unique, curved double-delta wing are instant recognition features.
SPECIFICATIONS Concorde
Type: Luxury supersonic airliner.
Powerplant: Four Rolls-Royce/SNECMA Olympus 593 Mk 610 turbojets, each producing 38,030 lb.- thrust with afterburning.
Cruising speed: 1,350 m.p.h. (Mach 2.04) at 49,200 ft.
Range: 3,880 mi. with maximum payload and reserves.
Service ceiling: 60,000 ft.
Payload: Three crew and 100 passengers.
Weights: Empty 173,500 lb; loaded 408,000 lb.
Dimensions:
Span 83 ft. 10 in.
Length 203 ft. 8 in.
Height 37 ft. 5 in.
Wing area 3,856 sq. ft.
Concorde
G-BOAA was the sixth production Concorde. It entered service with British Airways on January 21, 1976.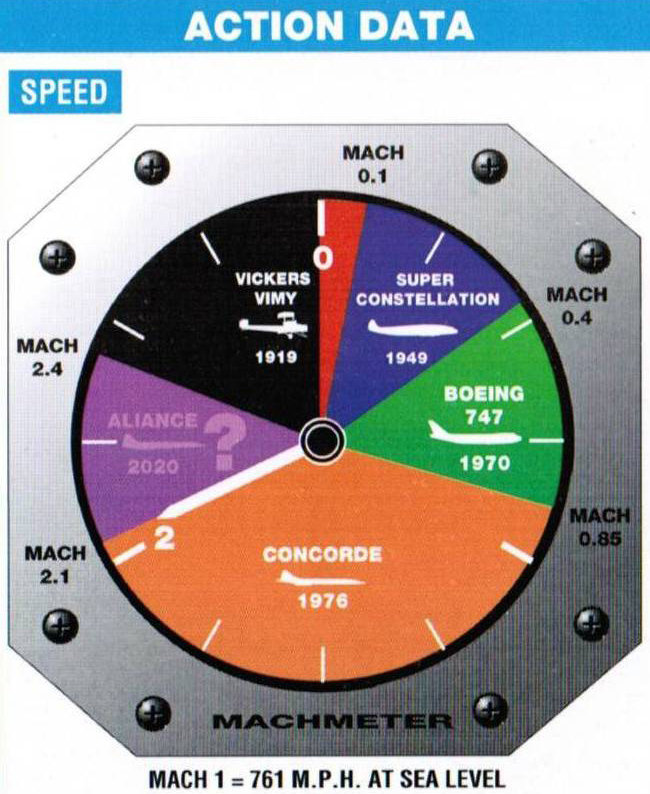 Alcock and Brown first crossed the Atlantic nonstop in 1919. Their Vickers Vimy could not exceed 90 m.p.h. Thirty years later, the great piston-engine airliners were crossing in 14 hours. The coming of the jet age increased speed once again. Less than 50 years after that first flight, Concorde has cut the crossing to three and a half hours. But we will have to wait until well into the 21st century to see any advance on that.

Aérospatiale/BAC Concorde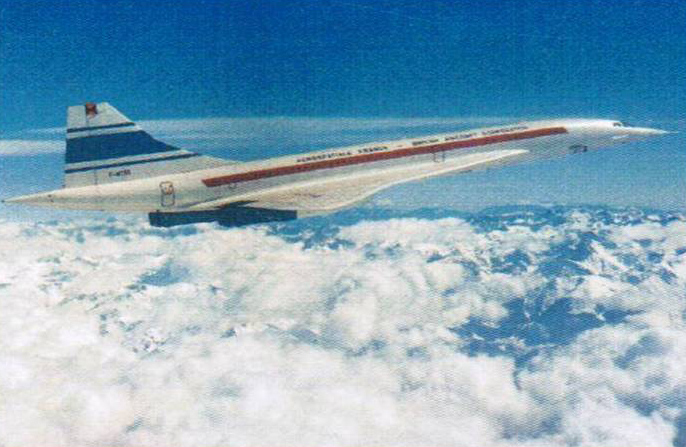 Supercruise
Concorde is one of the very few aircraft able to maintain a supersonic cruise without the use of afterburners, which enables it to fly farther at Mach 2 than any other aircraft.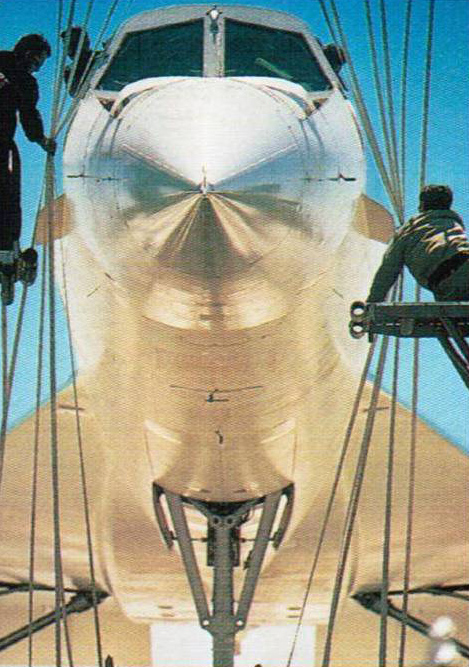 Streamlining
Even at rarified altitudes above 49,000 feet, air friction at twice the speed of sound is a significant factor, so Concorde is polished mirror smooth to reduce drag.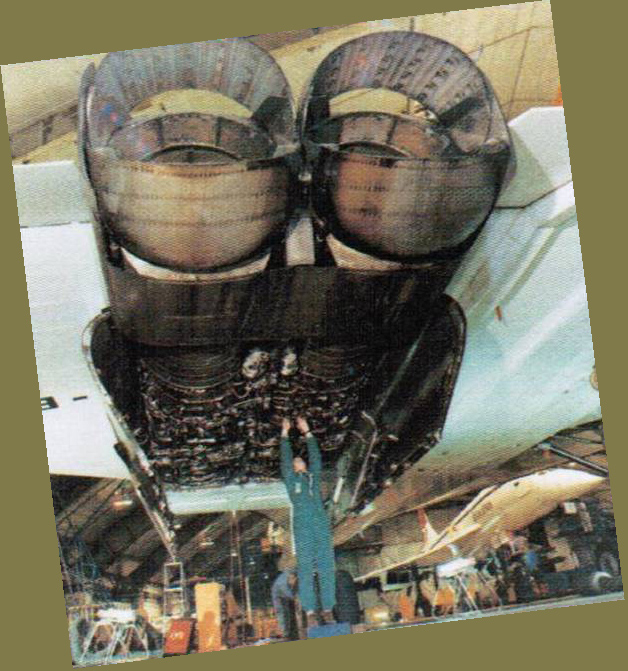 Olympus power
Concorde's engines each pour out more than 18.7 tons of thrust.



/ page 19 from 23 /

mobile version of the page
We have much more interesting information on this site.
Click MENU to check it out!
∎ cartalana.com© 2013-2018 ∎ mailto: koshka@cartalana.org