SITE MENU
Use search function please. All the info found with Ł - refers to this site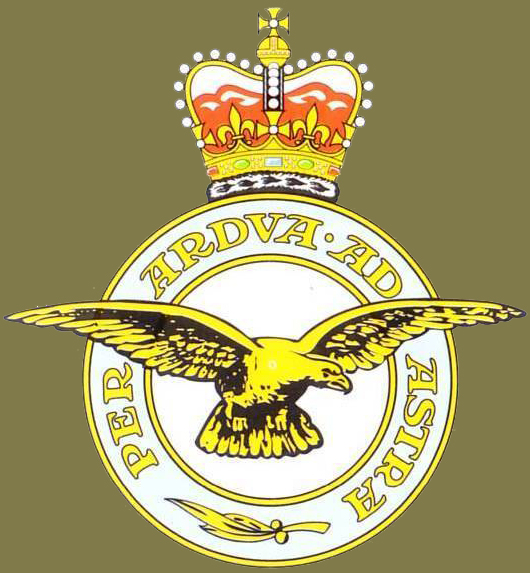 ROYAL AIR FORCE. COMMON CORE AND DEPLOYMENT SKILLS AIDE-MEMOIRE
BIOLOGICAL/CHEMICAL NBC 1 REPORT
◉ A system for warning and reporting of NBC hazards is well established throughout NATO. It is vital that the information is made available as soon as possible so that commanders can react accordingly and warn other units, thus preventing unnecessary casualties.
◉ This information can be passed via a standard NBC 1 format recognised by the 3 Services and throughout NATO.
◉ Not all the information required may be available at once, however, it is important that serials A-F be transmitted at the earliest opportunity so that predictions can be formulated. A completed NBC 1 should be transmitted as soon as the information becomes available.
◉ The NBC 1 should be accorded the same priority as a Contact Report.
BIOLOGICAL/CHEMICAL NBC 1 REPORT
To
From
Title
NBC (BIO/CHEM)
As At/DTG
CODE
SUBJECT
INFORMATION
Biological or Chemical
ALPHA (O)
Strike serial number
BRAVO (M)
Location of observer (GR)
DELTA (M)
DTG attack
DTG attack end
FOXTROT (O)
Location of attack
GOLF (M)
Delivery means
INDIA (M)
Release height
Type of agent
Persistency
Type of detector
TANGO (M)
Terrain/vegetation
YANKEE (O)
Wind
ZULU (O)
Actual weather conditions
NOTES: (M) MANDATORY (O) OPERATIONALLY DETERMINED
AAW Anti-Air Warfare
ACSSG Air Combat Service Support Group
ACSSU Air Combat Service Support Unit
ADR Airfield Damage Repair
AF Augmentation Forces
AFU Air Filtration Unit
AOCC Area of Operations Co-ordination Centre
APOD Air Port of Disembarkation
APOE Air Port of Embarkation
ATO Ammunition Technical Officer
AWC Air Warfare Centre
BC Battle Casualty
BDA Bomb Damage Assessment
BFA Blank Firing Attachment
BRACIS Biological, Radiological and Chemical Information System
BW Biological Warfare
C&R Control and Reporting
C2 Command and Control
C3I Command, Control,Communications and
Intelligence
CAM Chemical Agent Monitor
CAOC Combined Air Operations Centre
CASEVAC Casualty Evacuation
CBA Combat Body Armour
CCA Contamination Control Area
CCS Common Core Skills/Casualty Clearance Station
CIMIC Civil Military Co-operation
COLPRO Collective Protection
CP Combo Pen
C PT Confirmatory Practical Training/
Contingency Planning Team
CPX Command Post Exercise
CQB Close Quarter Battle
CS Combat Soldier
CSR Chemical Safety Rule
CT Continuation Training
CW Chemical Warfare
CWS Common Weapon Sight
DAMCON Damage Control
DCM Drinking Coupler Male
DFP Defensive Fire Position
DOB Deployment Operating Base
EMP Electromagnetic Pulse
EOD Explosive Ordnance Disposal
EOR Explosive Ordnance Reconnaissance
ESA Explosive Storage Area
EXCON Exercise Control
FAP First Aid Post
FCO Fire Control Order
FCP Forward Control Point
FE Force Element
FOB Forward Operational Base
FTX Formation Training Exercise
FU Formed Unit
GDCC Ground Defence Control Centre
GDT Ground Defence Training
GZ Ground Zero
HCP Hardened Collective Protection
HN Host Nation
HNS Host Nation Support
HR High Readiness
HVAA High Value Airborne Asset
IA Immediate Action
IC Incident Commander
ICP Incident Control Point
IED Improvised Explosive Device
IOC Initial Operating Capability
IPE Individual Protective Equipment
IR Immediate Readiness
IRF Immediate Readiness Forces
IW Individual Weapon(s)
JFAC Joint Force Air Component
JRDF Joint Rapid Deployment Force
JRRF Joint Rapid Reaction Force
JTF Joint Task Force
KIA Killed in Action
KP Key Point
LAG Live Armed Guard
LCAD Lightweight Chemical Agent Detector
LHA Liquid Hazard Area
MAXEVAL Maximum Evaluation
MCAD Man-portable Chemical Agent Detector
MDF Main Defence Force
MDP Ministry of Defence Police
METL Military Element Task List
MOB Main Operating Base
MSR Militarily Significant Radiation
NAPS Nerve Agent Pre-treatment Set
NBC Nuclear Biological Chemical
NEO Non-Combatant Evacuation Operation
NFU Non-Formed Unit
NSE National Support Element
NSP Normal Safety Precautions
NTM Notice to Move
OOR OutofRegion
OPEVAL Operational Evaluation
OPLIM Operational Limitation
OPS Operational Performance Standard
OPSEC Operational Security
OS Offensive Support
OSS Operations Support Squadron
PSF Personnel Sen/ices Flight
PSM Primary Speech Module
PSO Peace Support Operations
PWE Protected Working Environment
PXR Post Exercise Report
RES Radiation Exposure State
RESF Restoration of Essential Services and Facilities
ROE Rules of Engagement
ROTA Release Other Than Attack
RRF Rapid Reaction Forces
RRR Rapid Runway Repair
RSC Readiness Status Category
RTB Respirator Transit Bag
RVD Residual Vapour Detector
SAA Skill At Arms
SAC Small Arms Collimator
SAT Small Arms Trainer
SGF Station Guard Force
SIBCRA Sampling and Identification of Biological,
Chemical and Radiological Agents
SITREP Situation Report
SMC Specialist Medical Care
SMEAC Situation, Mission, Execution, Ask questions,
Check understanding
SMRE Secure Management Radio Equipment
SN Sending Nation
SST Secondary Speech Transmitter
STANAG Standardisation Agreement (NATO)
STANEVAL Standards Evaluation
STO Sumve-to-Operate
SUSAT Sight Unit Small Arms Trilux
BC Total Battle Casualty
TBM Tactical Ballistic Missile
TFA Toxic Free Area
TFE Toxic Free Environment
TIH Toxic Industrial Hazard
TMD Theatre Missile Defence
TMH Trigger Mechanism Housing
TO Training Objective
CP Unhardened Collective Protection
UFR Unsatisfactory Feature Report
UGS Unattended Ground Sensors
UXB Unexploded Bomb
UXO Unexploded Explosive Ordnance
VA Vital Area/Vulnerable Area
VCP Vehicle Check Point
VHA Vapour Hazard Area
VHR Very High Readiness
VP Voice ProcedureA/ulnerable Point
W&R Warning and Reporting
WHT Weapon Handling Test
WIA Wounded in Action
WMD Weapon(s) of Mass Destruction
WOC Wing Operations Centre

/ page 65 from 65 /

mobile version of the page
We have much more interesting information on this site.
Click MENU to check it out!
∎ cartalana.com© 2013-2019 ∎ mailto: koshka@cartalana.org