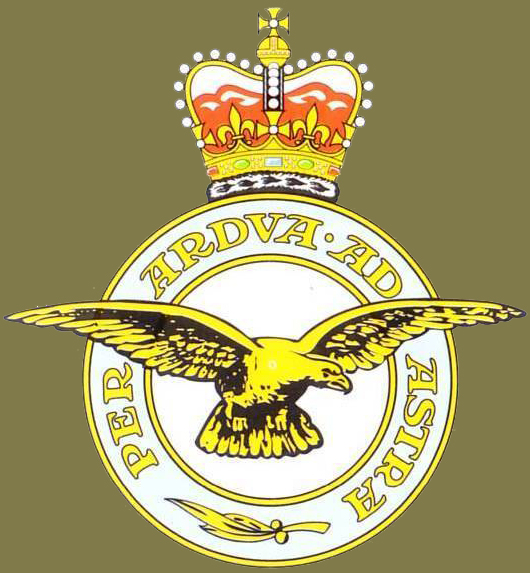 ROYAL AIR FORCE. COMMON CORE AND DEPLOYMENT SKILLS AIDE-MEMOIRE
CHEMICAL AGENT MONITOR (CAM) AND COLPRO CAM LOCAL COMMANDER'S GUIDE
◉ CAM and COLPRO CAM monitor for Nerve (G and V) and Mustard (H) agent vapours. They will only respond to V agent temperatures above +5пїЅC.
◉ Use detector paper on suspicious liquids. If skin contamination by liquid agent occurs procedures must be implemented immediately.
◉ UNMASKING IS RISKY. All unmasking in the presence of any hazard should be avoided unless OPERATIONALLY ESSENTIAL. Successive exposure will increase the risk.
◉ When using the Maximum Exposure Time Guide:
● DO NOT unmask or remove IPE without Local Commander's approval.
● Always take the highest reading when the display is fluctuating.
● DO NOT unmask or remove IPE if the bar display is increasing.
● Take frequent readings while troops are unmasked.
● Exposure times within each 24hr cycle can be continuous or broken down into smaller periods providing the maximum exposure time is not exceeded.
● After a total exposure time in a 24hr period has been reached and the hazard persists, wait 24hrs before further exposure.
● Note that the Maximum Exposure Time Guide is for all locations.
◉ If a 1 bar reading does not clear the display in 15 minutes, check background with RVD. If RVD shows clear, carry out unmasking drills.
MAXIMUM EXPOSURE TIME GUIDES FOLLOWING A CHEMICAL ATTACK
CAM and MCAD (Normal Mode) Mustard (H) and Nerve (G & V)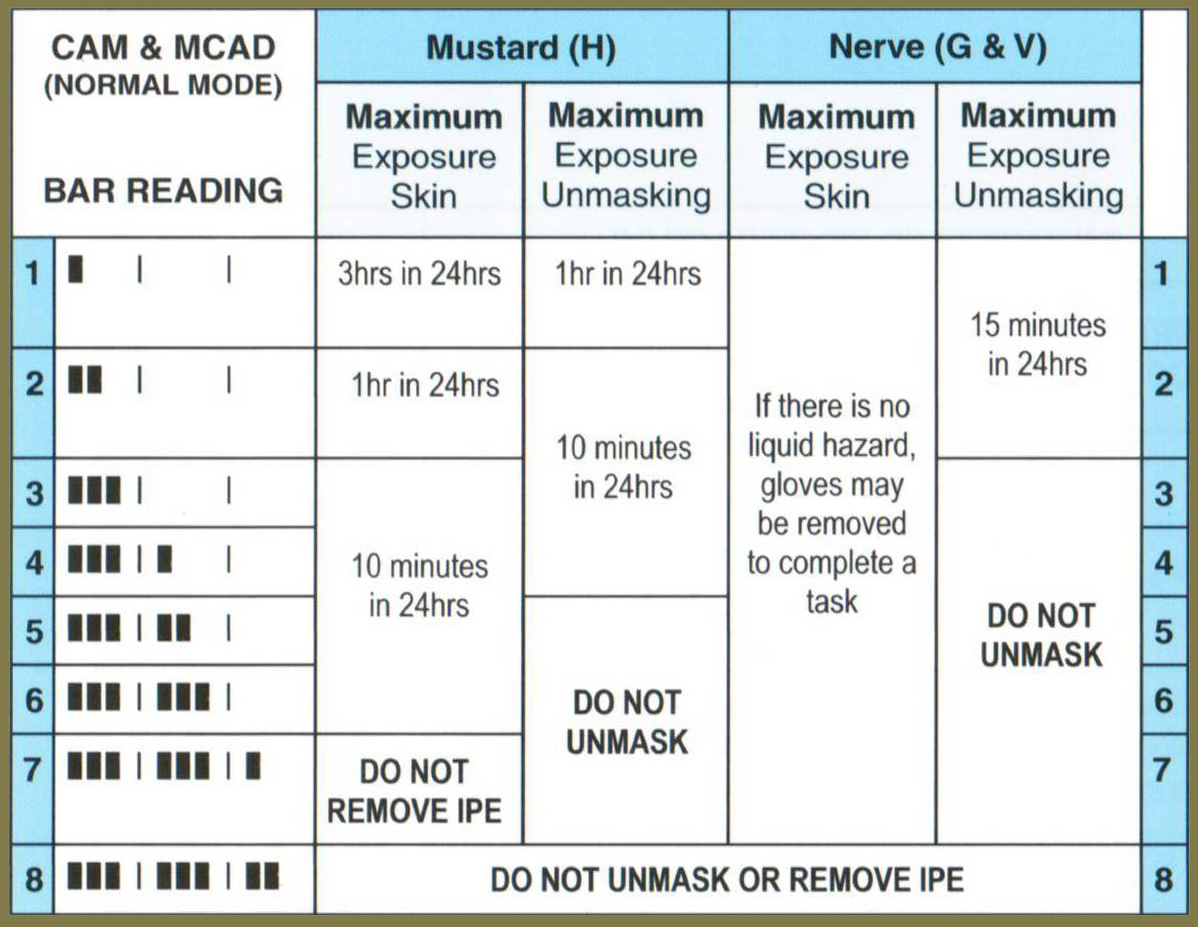 MCAD (Miosis Mode) Nerve (G & V)
MCAD (Miosis Mode)
Mustard (H)
Nerve (G & V)
Positive Response
Not Applicable
If there is no liquid hazard, gloves may be removed to complete a task
1-3hrs in 24hrs
COLPRO CAM
Mustard (H) and Nerve (G & V)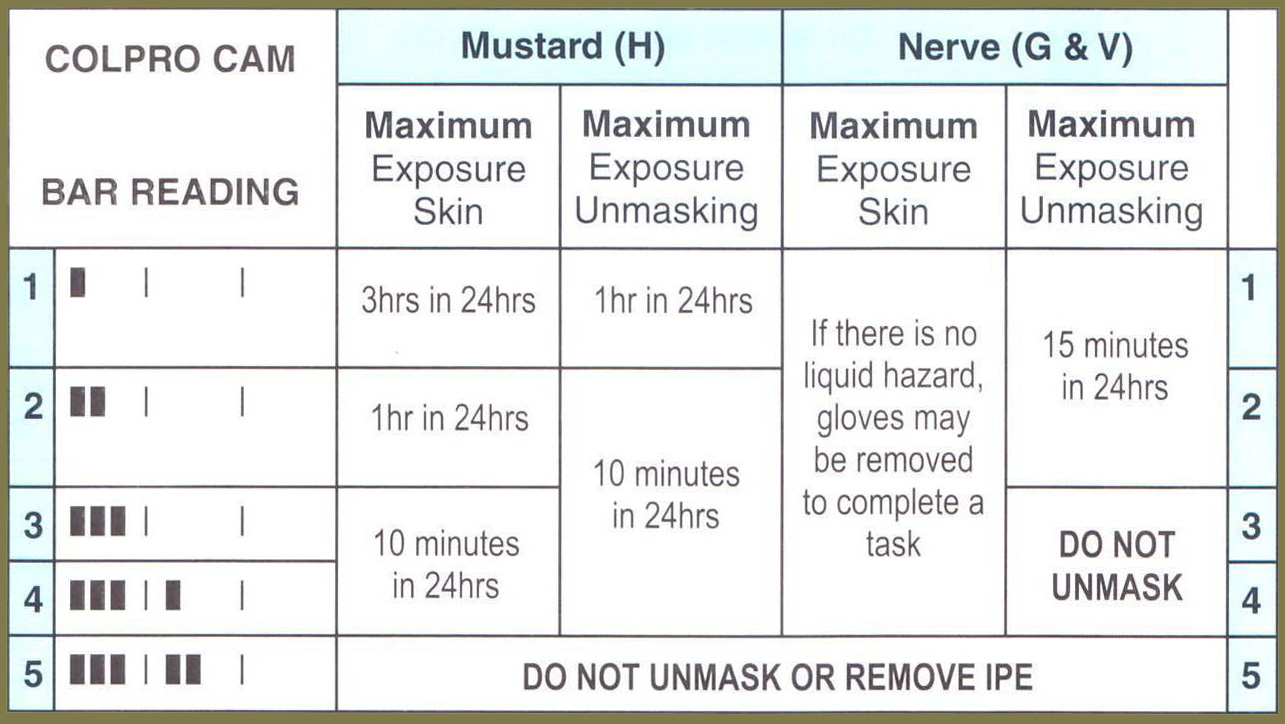 Sector and Station HQs require the following information:
◉ Enemy. (Strength and location).
◉ Casualties.
◉ UXO. (Location).
◉ Fire. (Location).
◉ Secondary fire hazards. (Ruptured gas mains, electricity cables, fuel storage systems and pressurised gas containers).
◉ Damage. (Weakened buildings). NBC contamination. (Present or not).

We have much more interesting information on this site.
Click MENU to check it out!
∎ cartalana.com© 2013-2017 ∎ mailto: koshka@cartalana.org