SITE MENU
Use search function please. All the info found with Ł - refers to this site
THE UNITED STATES MARINE CORPS (USMC) DEVOTIONAL FIELD BOOK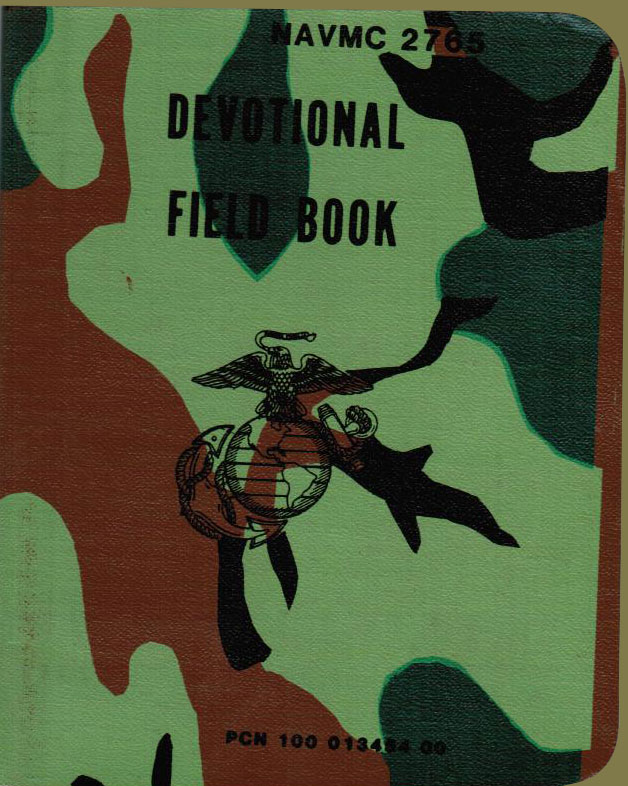 12 Now if Christ is preached as raised from the dead, how can some of you say that there is no resurrection of the dead?
13 But if there is no resurrection of the dead, then Christ has not been raised;
14 if Christ has not been raised, then our preaching is in vain and your faith is in vain.
15 We are even found to be misrepresenting God, because we testified of God that he raised Christ, whom he did not raise if it is true that the dead are not raised.
16 For if the dead are not raised, then Christ has not been raised.
17 If Christ has not been raised, your faith is futile and you are still in your sins.
18 Then those also who have fallen asleep in Christ have perished.
19 If for this life only we have hoped in Christ, we are of all men most to be pitied.
20 But in fact Christ has been raised from the dead, the first fruits of those who have fallen asleep.
21 For as by a man came death, by a man has come also the resurrection of the dead.
22 For as in Adam all die, so also in Christ shall all be made alive.
10 Finally, be strong in the Lord and in the strength of his might.
11 Put on the whole armor of God, that you may be able to stand against the wiles of the devil.
12 For we are not contending against flesh and blood, but against the principalities, against the powers, against the world rulers of this present darkenss, against the spiritual hosts of wickedness in the heavenly places.
13 Therefore take the whole armor of God, that you may be able to withstand in the evil day, and having done all, to stand.
14 Stand therefore, having girded your loins with truth, and having put on the breastplate of righteousness,
15 and having shod your feet with the equipment of the gospel of peace;
16 besides all these, taking the shield of faith, with which you can quench all the flaming darts of the evil one.
17 And take the helmet of salvation, and the sword of the Spirit, which is the word of God.
18 Pray at all times in the Spirit, with all prayer and supplication. To that end keep alert with all perseverance, making supplication for all the saints, ...
5 Let all men know your forbearance. The Lord is at hand.
6 Have no anxiety about anything, but in everything by prayer and supplication with thanksgiving let your requests be made known to God.
7 And the peace of God, which passes all understanding, will keep your hearts and your minds in Christ Jesus.
8 Finally, brethren, whatever is true, whatever is honorable, whatever is just, whatever is pure, whatever is lovely, whatever is gracious, if there is any excellence, if there is anything worthy of praise, think about these things.
9 What you have learned and received and heard and seen in me, do; and the God of peace will be with you.
10 I rejoice in the Lord greatly that now at length you have revived your concern for me; you were indeed concerned for me, but you had no opportunity.
11 Not that I complain of want; for I have learned, in whatever state I am, to be content.
12 I know how to be abased, and I know how to abound; in any and all circumstances I have learned the secret of facing plenty and hunger, abundance and want.
13 I can do all things in him who strengthens me.
14 We know that we have passed out of death into life, because we love the brethren. He who does not love abides in death.
15 Any one who hates his brother is a murderer, and you know that no murderer has eternal life abiding in him.
16 By this we know love, that he laid down his life for us; and we ought to lay down our lives for the brethren.
17 But if any one has the world's goods and sees his brother in need, yet closes his heart against him, how does God's love abide in him?
18 Little children, let us not love in word or speech but in deed and in truth.


/ page 6 from 27 /

mobile version of the page
We have much more interesting information on this site.
Click MENU to check it out!
∎ cartalana.com© 2013-2018 ∎ mailto: koshka@cartalana.org