SITE MENU
Use search function please. All the info found with Ł - refers to this site
Rights Reserved - Free Access.
This digital object is protected by copyright and/or related rights. This digital object is accessible without charge, but its use is subject to written permission.
Unless expressly stated otherwise in the licensing conditions, you are free to make any of the acts permitted by your national copyright and related rights act, including browsing, printing and making a copy for your own personal purposes.
All other acts of reproduction and communication to the public are subject to the licensing conditions attached to the digital object.
ARMY BOOTS OF THE WORLD. REVIEWS
The most characteristic features of these boots are:
- the absence of triple buckles (which can definitely be very dangerous during the jumps - all those metal parts of the boots could get dangerously hooked on the parachute's strings, winds bell could get dangerously hooked on them);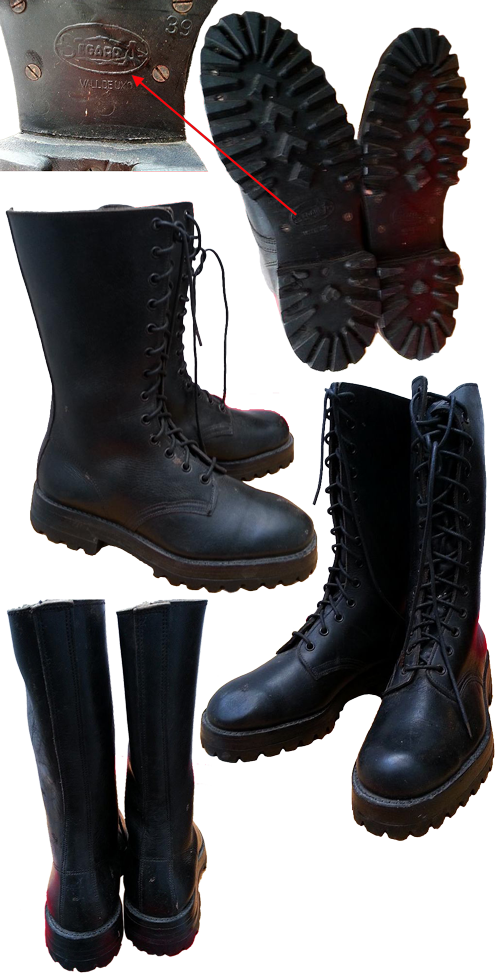 - they were higher (31 centimeters in height) than the regular three-buckles boots, and the lacing system was formed by simple round eyelets (up to 13 pairs of eyelets in some models).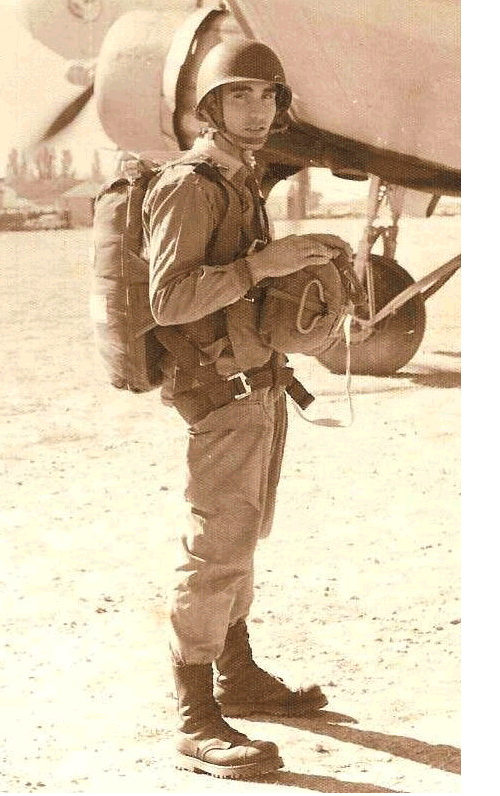 The paratroopers keep their traditions, so in Spain, Portugal and some other armed forces they prefer to wear them with surplus green or black paracord instead of the usual black laces.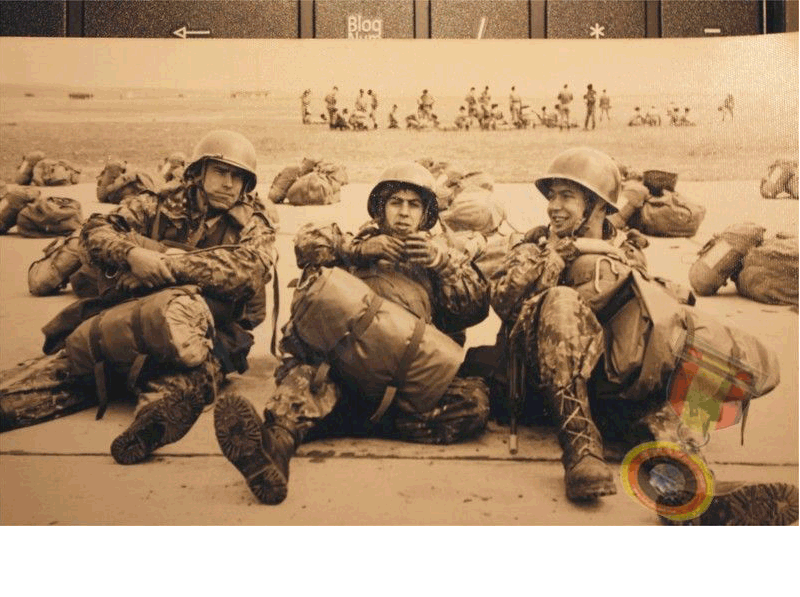 During the parades, the paratroopers use to wear white laces with their high-laced boots.
2) "Reglamentarias botas" ("Regular" boots) - the most wide-spread combat boots of the Spanish armed forces which were to be used with combat uniforms.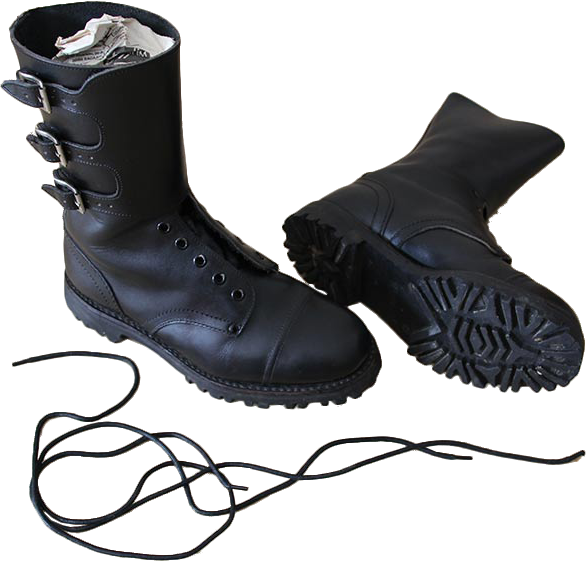 These strong and robust boots had typical lugged out-sole of very recognizable Spanish "Segarra-type" tread pattern.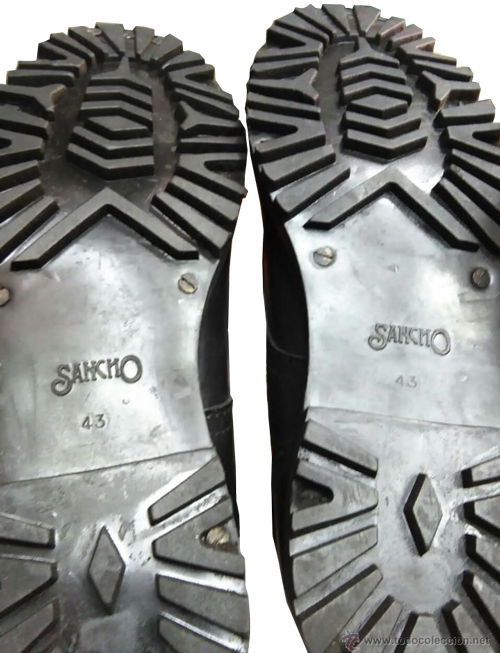 The out-soles, made of solid, robust and wear-resistant black rubber were quite thick, especially in the 1970s.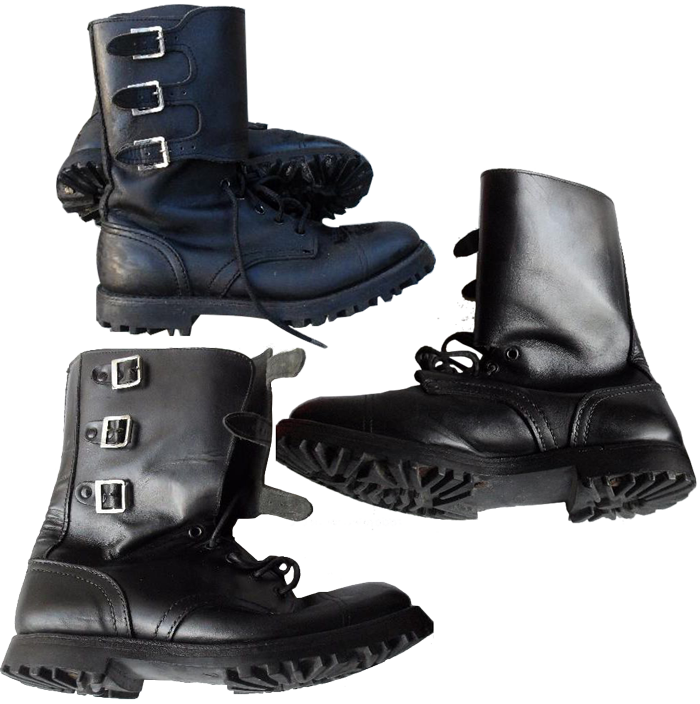 The soles were stitched and glued, were reinforced with additional fixation screws ("tronillos").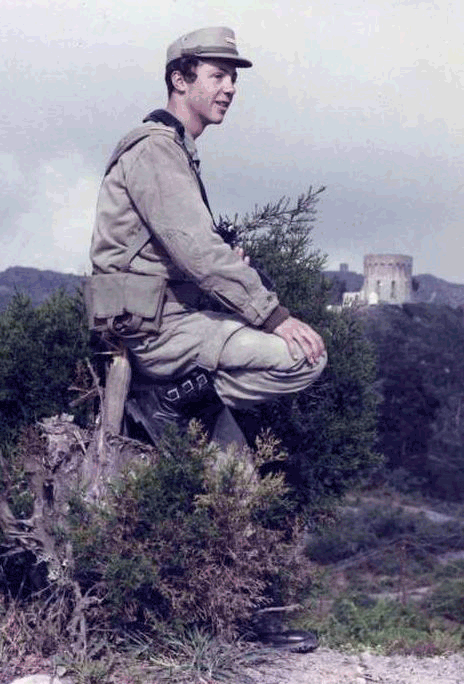 3) "Botas ligeros" ("Lightweight" boots) - the boots, intended "to walk on the streets", which basically were almost the same as the regular boots, but their out-soles were quite thinner, they had smooth and shallow tread pattern, similar to the West German Bundeswehr paratrooper's boots and jack-boots (variant 1) of the 1960-s.
Since these boots were intended to be worn in garrison, on flat floors, but not in the field, they lacked deep lugs on the soles and were more lightweight and comfortable in wear.
As time passed the boots with the out-soles of smoother pattern were used less, especially after introduction of new models with Panama-type soles.

Exclusively for cartalana.com


/ page 194 from 204 /

mobile version of the page
We have much more interesting information on this site.
Click MENU to check it out!
∎ cartalana.com© 2013-2018 ∎ mailto: koshka@cartalana.org