SITE MENU
Use search function please. All the info found with Ł - refers to this site
Rights Reserved - Free Access.
This digital object is protected by copyright and/or related rights. This digital object is accessible without charge, but its use is subject to written permission.
Unless expressly stated otherwise in the licensing conditions, you are free to make any of the acts permitted by your national copyright and related rights act, including browsing, printing and making a copy for your own personal purposes.
All other acts of reproduction and communication to the public are subject to the licensing conditions attached to the digital object.
ARMY BOOTS OF THE WORLD. REVIEWS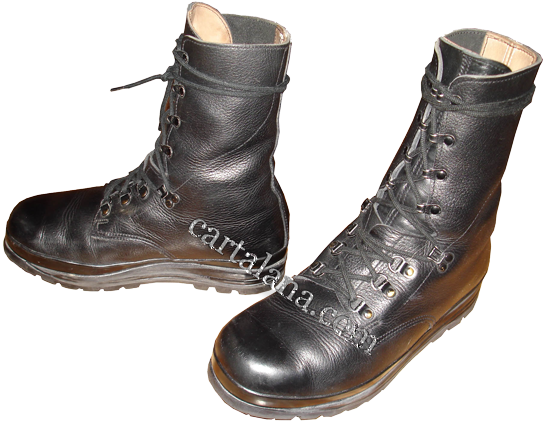 The KS90 boots, made by different manufacturers feature various lacing system eyelets, made either of steel and bronze, black painted or unpainted (shiny stainless steel).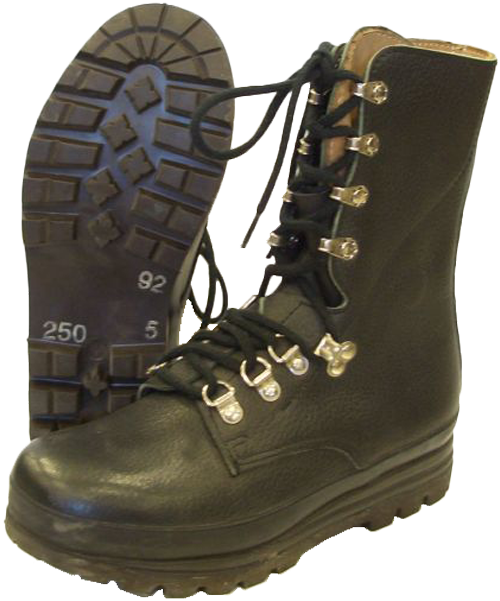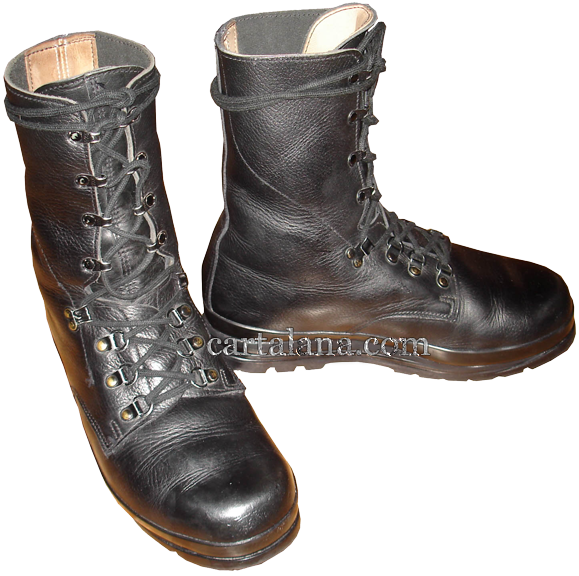 The information about the Swiss military boots manufacturers are stamped on the boot's tongue, in two lines. The top line indicates the boot's size in millimeters (e.g. 295 - according to the "Mondopoint" system),, width (e.g. 7), and Swiss military contract number. The chart size of European and Swiss boot sizes is listed in the table below:
Groößentabelle Stiefel / Schuhe
Schweizer Armee Größe
250
255
260
265
270
275
280
285
290
295
300
305
310
315
320
EU Größe
38
39
40
40
41
42
42,5
43
44
45
46
46,5
47
48
49

The bottom line indicates the manufacturer, among the most common names are: "MINERVA" and "BALLY", more rare are such names as "LOWA", "RECK", "DEON", "ELGG", "VELTHEIM" ( "Aeschlimann"), "RAICHLE" ( "Mammut") ...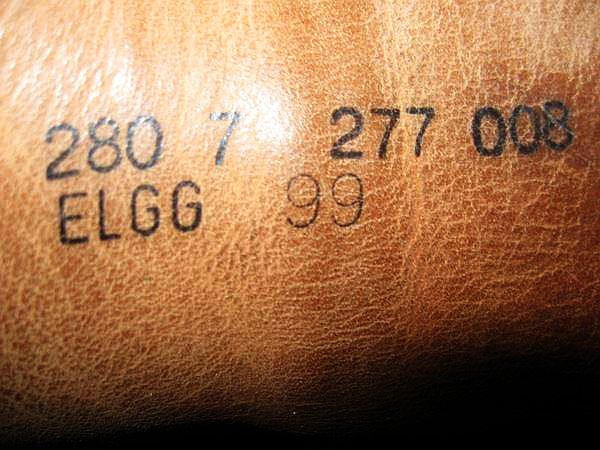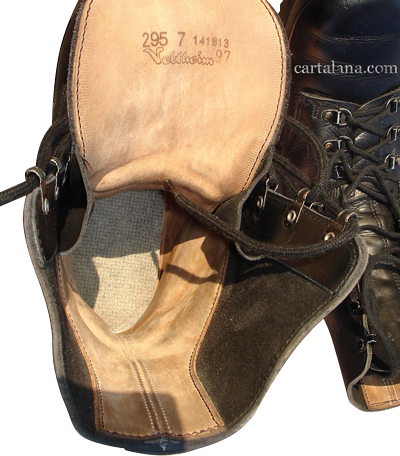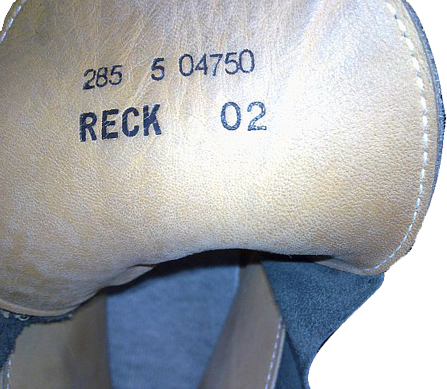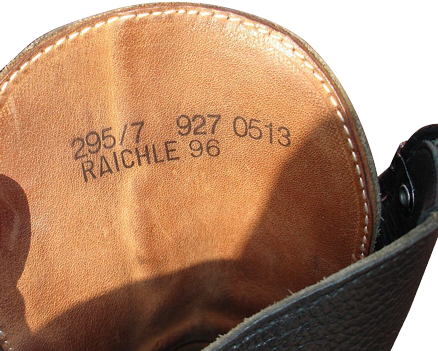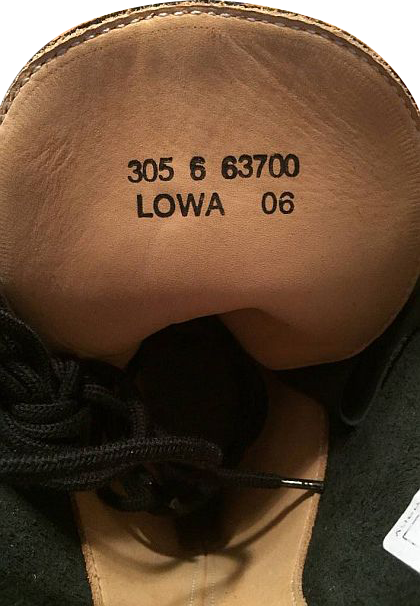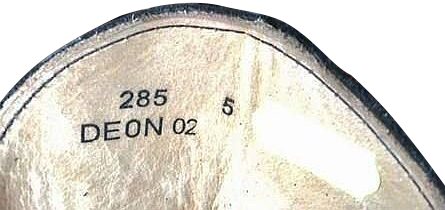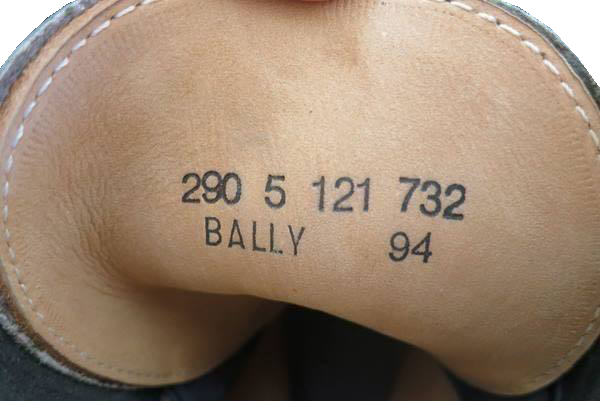 The soles of Swiss army boots are composite in construction and consist of polyurethane and nitrile rubber, the marking on the out-sole indicates the manufacturer ( "DAG", "gg", "Maloy", "Astra" etc...). The tread pattern is a Swiss licensed modification of conventional "Vibram" soles. The edge of the boot's welt is covered with protective rubber strip.
Exclusively for cartalana.com


/ page 184 from 204 /

mobile version of the page
We have much more interesting information on this site.
Click MENU to check it out!
∎ cartalana.com© 2013-2018 ∎ mailto: koshka@cartalana.org