SITE MENU
Use search function please. All the info found with Ł - refers to this site
Rights Reserved - Free Access.
This digital object is protected by copyright and/or related rights. This digital object is accessible without charge, but its use is subject to written permission.
Unless expressly stated otherwise in the licensing conditions, you are free to make any of the acts permitted by your national copyright and related rights act, including browsing, printing and making a copy for your own personal purposes.
All other acts of reproduction and communication to the public are subject to the licensing conditions attached to the digital object.
ARMY BOOTS OF THE WORLD. REVIEWS
The number of lacing eyelets, naturally, depends on the height of the boot, and can range from 5 pairs in the lower models up to 13 pairs for high khaki-colored model on a brown out-sole.
Additional toughness of the boots was provided by an increased stiffness of the out-sole, namely, by the rubber lugs and pads, which protect the toes and the inner sides of the feet. The height of the heel was typically 2.54 cm (one inch). Many models, similar to "keds"-type sneakers, featured round pads of rubber to protect the malleolus bones, and often bear the indication of the manufacturer's name. The tread patterns of the out-soles (black-colored in early models, black and green in more new models) were significantly different depending on the manufacturers.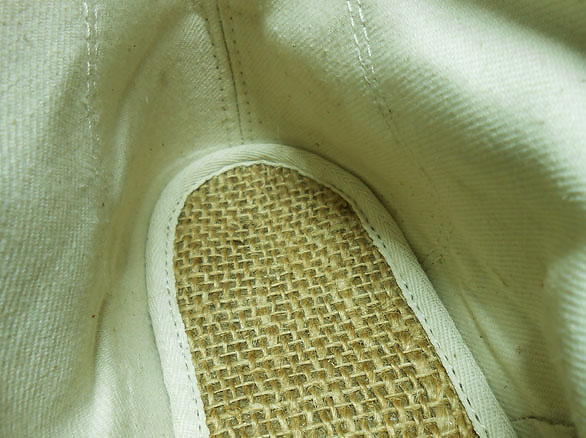 The early models show more rough and simple tread patterns of the out-soles. Usually inside the boots were placed removable woven insoles made of natural plant material (jute or hemp stalk).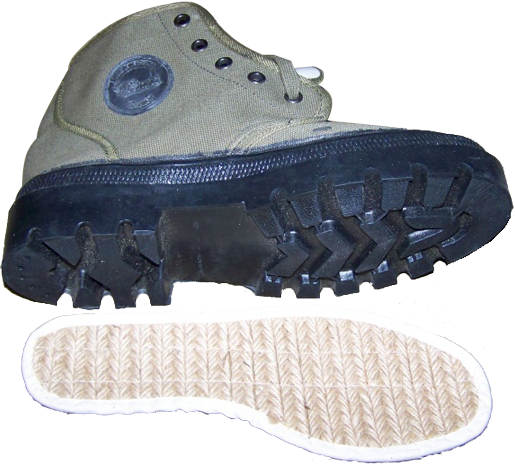 In some models, the insoles were equipped with thin steel plates to protect the feet from any thorns. Depending on the manufacturers, the boots had different features such as the height of the boot lacing, number of lacing eyelets, the presence of additional fabric collar with buckles (similarly to the leather boots model BMJA Mle 52-65).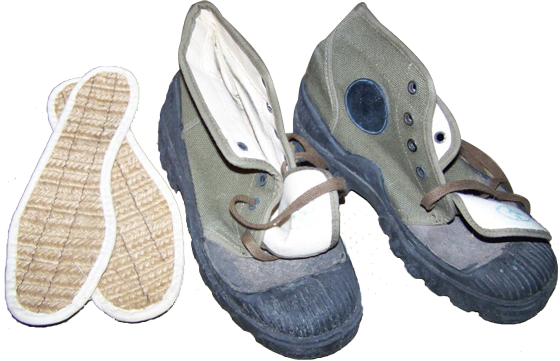 In the early 1960s, all the manufacturers of French military canvas boots began to use strong nylon thread, which increased the longevity of use. These boots gained high popularity because of their extreme simplicity, lightweight feature and lack of need in any care of them, even among those who have always preferred strong leather military or jump boots. The "dark" side of convenience, ease and simplicity of these boots was their relatively rapid wearing-out during heavy use, especially on hot stony plains of North Africa. In practice, this problem is compounded by the fact that it was very difficult to get a new pair of such boots promptly (within a reasonable time) in correct size, and the quartermasters often refused to issue new boots, and even more often very the military warehouses simply ran out of such boots, while there were problems with delivery.
Exclusively for cartalana.com


/ page 169 from 204 /

mobile version of the page
We have much more interesting information on this site.
Click MENU to check it out!
∎ cartalana.com© 2013-2018 ∎ mailto: koshka@cartalana.org