SITE MENU
Use search function please. All the info found with Ł - refers to this site
Rights Reserved - Free Access.
This digital object is protected by copyright and/or related rights. This digital object is accessible without charge, but its use is subject to written permission.
Unless expressly stated otherwise in the licensing conditions, you are free to make any of the acts permitted by your national copyright and related rights act, including browsing, printing and making a copy for your own personal purposes.
All other acts of reproduction and communication to the public are subject to the licensing conditions attached to the digital object.
ARMY BOOTS OF THE WORLD. REVIEWS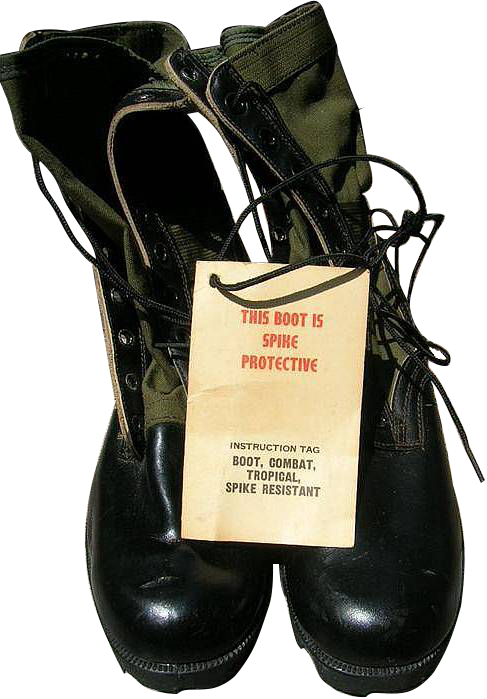 The Instructions for use included the following provisions:
1. Wear with: 1 pair socks, wool, cushion sole. 1 pair insoles, ventilating.
2. Sizes. The tropical boots are supplied in whole sizes 5 through 14 in all widths, in XN (Extra Narrow) width and 4 through 14 in N, R, W (Narrow, Regular, Wide) widths. In some instances it may be necessary to make a size adjustment in order to obtain and adequate fit due to normal swelling of the feet and the use of cushion insoles.
3. Pull on boots, seating heel firmly into place, then lace. Boots should fit snugly, but not tightly. There should be approximately 1/2 inch additional length at toe.
4. Trouser should be worn out-side of boot.
5. Carry extra socks with you. Change socks often, at least once daily. Remove boots, and dry feet as often as possible. Neglect of the feet can cause Jungle Rot and make you a casualty.
6. Brush mud and excessive dust off boots. To prevent leather from getting hard and stiff, wax often with shoe polish containing "Silicone".
7. Clean screened vents so that water will drain out.
8. Wipe inside of boot occasionally with a moist, soapy rag, and let dry.
9. As frequently as possible, dry boots and insoles in the sun. Do not place near intense heat, as this will destroy nylon, leather and plastic.
10. Before putting on boots in snake, insect, scorpion, or spider infested areas, carefully inspect the inside of the boots to avoid painful and disabling bites and stings.

During the Vietnam war a limited issue of experimental models of "jungle" boots with four pairs of hooks in the upper part of lacing instead of simple round eyelets was tested, but was not wide spread. This design is similar to the U.S.M.C. "Boondocker's" boots of the 1940-50s.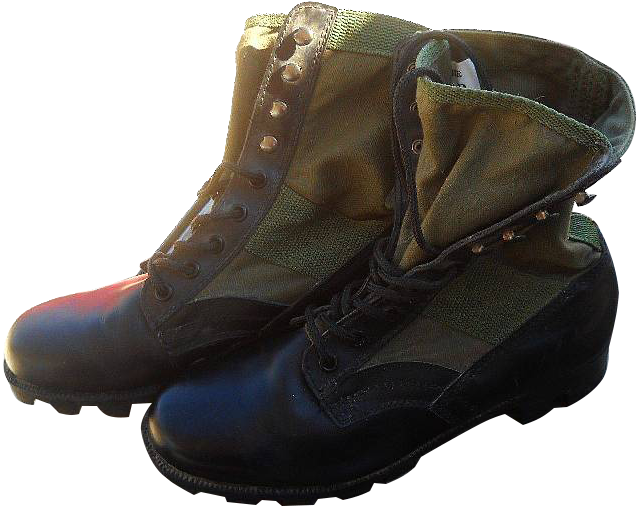 The real "jungle" boots of the Vietnam war times distinct from more late versions and even "fakes" with some features, among which one should mention an ink stamp that includes the date of manufacture on the reinforcing band at the boot's top or on the tongue of the boot.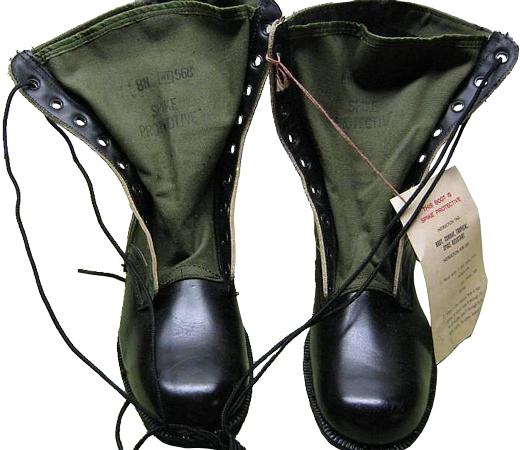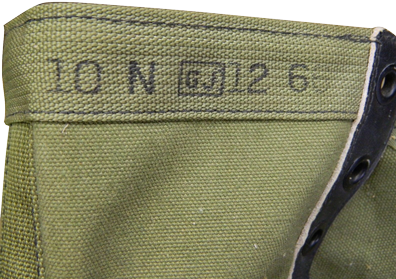 If this stamp is worn or can not be read, there is another very characteristic feature - a short stitch line on the heel of the boot running perpendicular to the sole. This sign is not a 100% guarantee of the "original" Vietnam war times boots, but the vast majority of original boots have this stitch.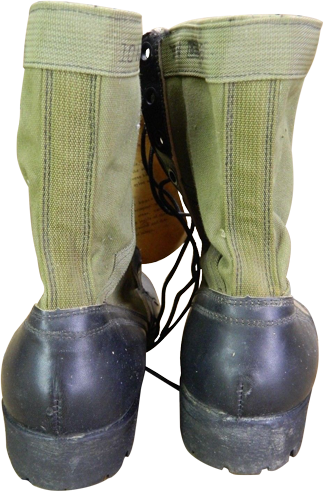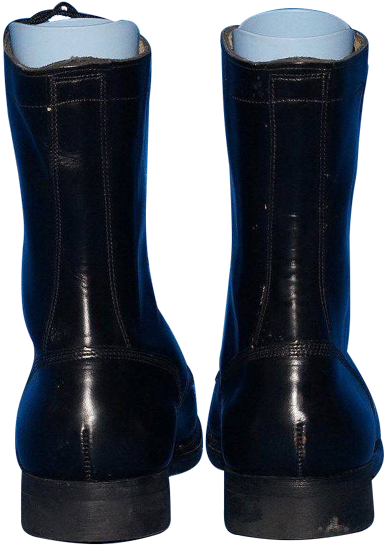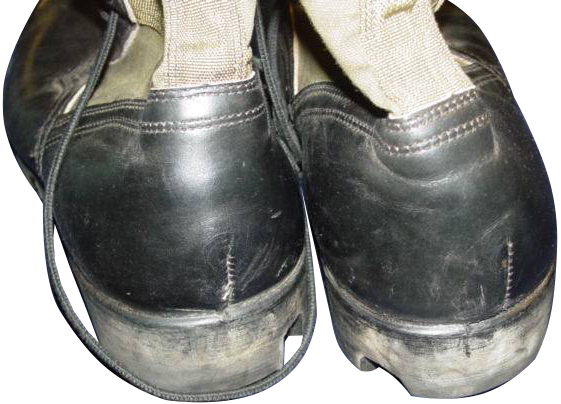 The popularity U.S. military "jungle" boots extended beyond the U.S. Armed Forces. Incredibly simple and effective "jungle" boots gained almost cult popularity among the U.S. allies in the Australian and New Zealand troops in Vietnam. Broken in the "jungle" boots really worked and were just as comfortable as any house shoes. The antiquated World War II vintage tropical studded all leather Ankle Boots of the allies (i.e. the standard-issue black leather GP (General Purpose) boots) not at all suited for jungle warfare, so the allied soldiers were going to great lengths to get a pair of "jungle" boots from American troops. They preferred to make trade their stuff, for example the Australian Army-issue "slouch hats" for a pair of American "jungle" boots which suited to the conditions of Vietnam.
The Special Air Service (SAS) troopers from Australia and New Zealand also extensively used American "jungle" boots during the course of the Vietnam War. In the post-Vietnam period these boots remained popular with the Australian military personnel, as they were allowed to wear the US military "jungle" boots with their combat uniforms until the replacement of the conventional GP boots for the new and advanced Australian "Terra Boots" in the year 2000.
Exclusively for cartalana.com


/ page 150 from 204 /

mobile version of the page
We have much more interesting information on this site.
Click MENU to check it out!
∎ cartalana.com© 2013-2018 ∎ mailto: koshka@cartalana.org