SITE MENU
Use search function please. All the info found with Ł - refers to this site
Rights Reserved - Free Access.
This digital object is protected by copyright and/or related rights. This digital object is accessible without charge, but its use is subject to written permission.
Unless expressly stated otherwise in the licensing conditions, you are free to make any of the acts permitted by your national copyright and related rights act, including browsing, printing and making a copy for your own personal purposes.
All other acts of reproduction and communication to the public are subject to the licensing conditions attached to the digital object.
ARMY BOOTS OF THE WORLD. REVIEWS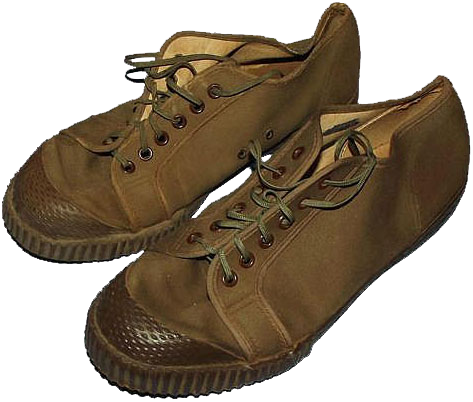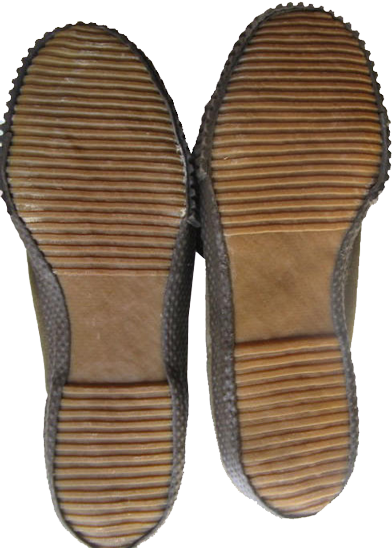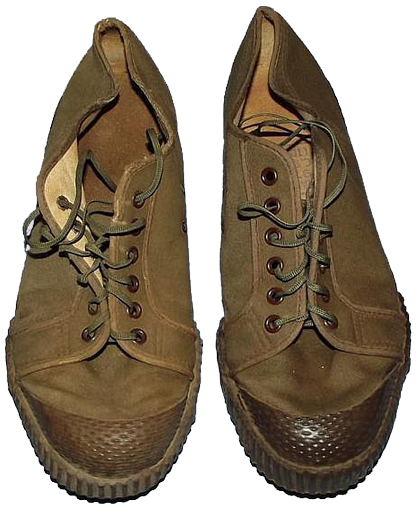 The plimsolls were appreciated by Europeans too. For example, during the events in Algeria, the French troops in North Africa widely used the so-called "Pataugas" - a kind of canvas boots on durable rubber out-soles. There is widely known commercial trade mark of such footwear - the "Palladium" boots.
The South African Armed Forces also use plimsolls, which are commonly known as "Tekkies", both for sports training and for military operations.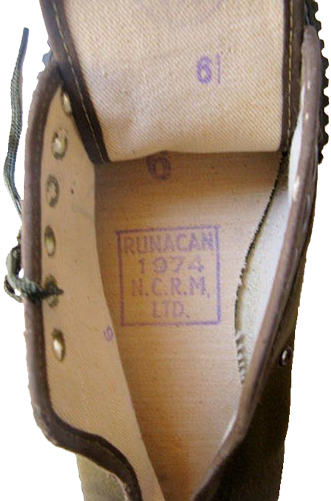 The tread pattern of plimsolls reminds the SADF army boots by shallow transverse stripes on their solid rubber out-sole. In appearance the "Tekkies" look like most common plimsolls, with two-layer fabric top, lacing system of six pairs of simple round eyelets. On the inner sides of the plimsolls there are two ventilation eyelets.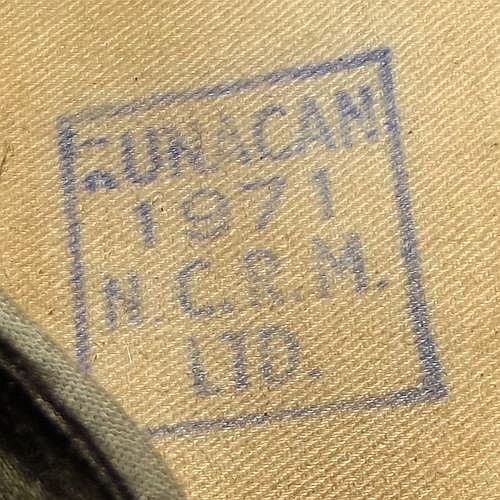 There is marking inside the plimsolls: "RUNACAN" (type), the year of manufacture (e.g., 1971 or 1974), the name of the manufacturer - "NCRM Ltd.", and size as well.
Like many European countries, in 1980-1990 years in the Armed Forces of South Africa also used brown boots with classic "Vibram" type tread pattern out-soles. The top of such boots was glued and stitched to the out-soles or DMS (Direct Mould Sole) method was used.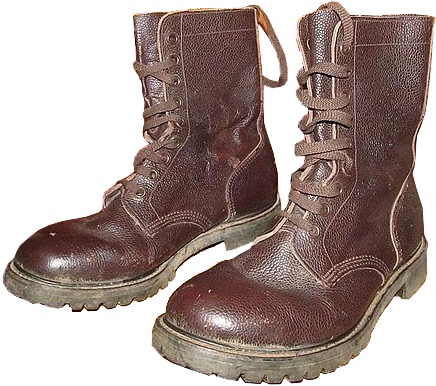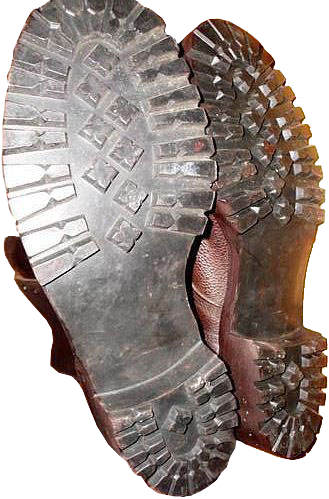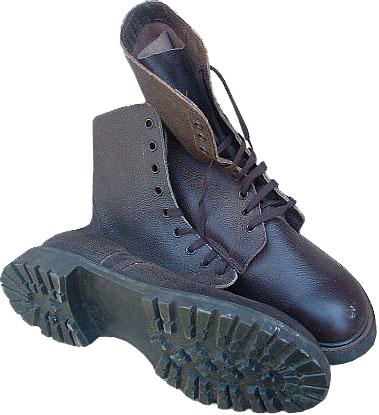 The South African special forces (paratroopers) used the improved version of such boots: judging by their appearance, one should notice the influence of famous American "Corcoran" type "jump boots" on SADF boots design. These boots are high, with soft leather cushioning on, the lacing system featured not 9, but 12 pairs of round eyelets, also the boots have an additional oblique protective insertion for better amortization in the area of malleolus bones and "close" flap of the boot's tongue.
These boots feature durable vulcanized rubber out-sole, stitched and glued, and reinforced by additional screws, quite thick and similar to "Kampfschuh schwer" (the Austrian heavy combat boots), the tread pattern of the out-soles are classic "Vibram" soles.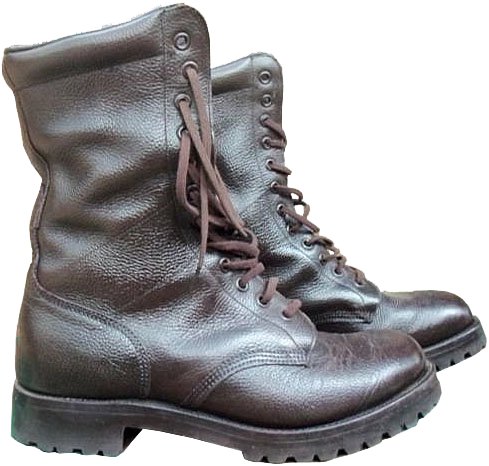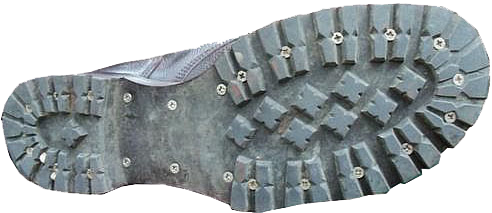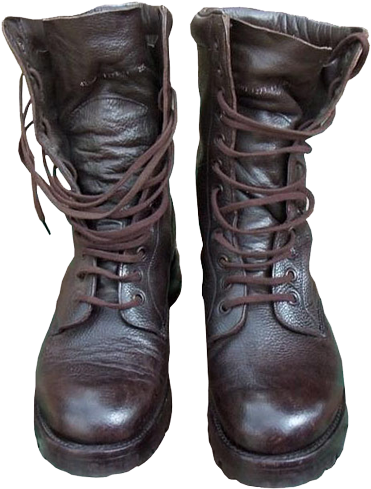 There were some South African army boots of alternative colours, though they were produced in much smaller batches.
Exclusively for cartalana.com


/ page 65 from 204 /

mobile version of the page
We have much more interesting information on this site.
Click MENU to check it out!
∎ cartalana.com© 2013-2018 ∎ mailto: koshka@cartalana.org